Applicant Employee Documents
From JUNO Wiki
Guideline Configuration
Recruitment liaisoning, Recruitment Process should have created.
Document should be submitted by the applicant.
If there is a fee for registration of recruitment for the applicant, the finance association should be done and the ledger should also be created.
Role
Recruitment Admin
Path
Recruitment Admin  » Reports  » Applicant Employee Documents
Inputs Needed
Recruitment Liaisoning
Recruitment Process
Functionality
Able to verify the applicant employee documents.
We can view the profile, document and fee details of the applicant employee.
Able to print or download the zip file of the documents.
Step by Step
Applicant Employee Documents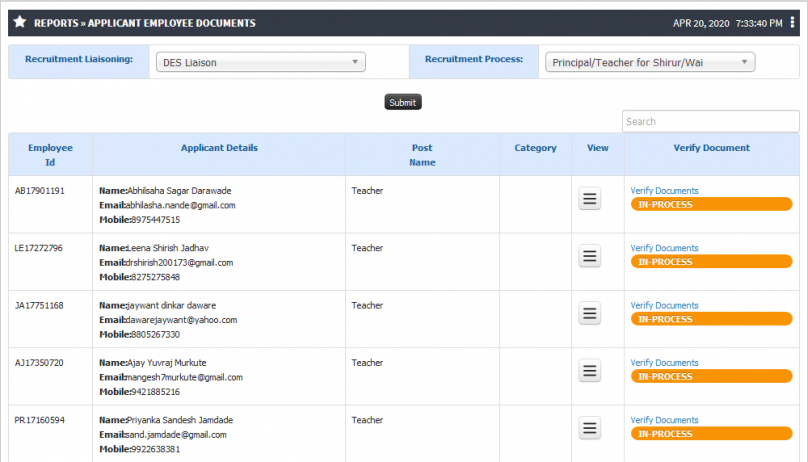 Document Verification