Call For Interview
From JUNO Wiki
Guideline Configuration
Recruitment liaisoning, Recruitment Process should have created.
Roles
Recruitment Admin
Path
Recruitment Admin » Recruitment Process » Call For Interview
Inputs Needed
Recruitment Liaison
Recruitment Process
Application for Post
Functionality
Able to call an applicant for an interview.
Able to schedule interview.
Able to send email or SMS to the applicant.
Able to call individual or multiple employee at a time.
We can also send a google map location to the applicant for the interview.
Step by Step
Call For Interview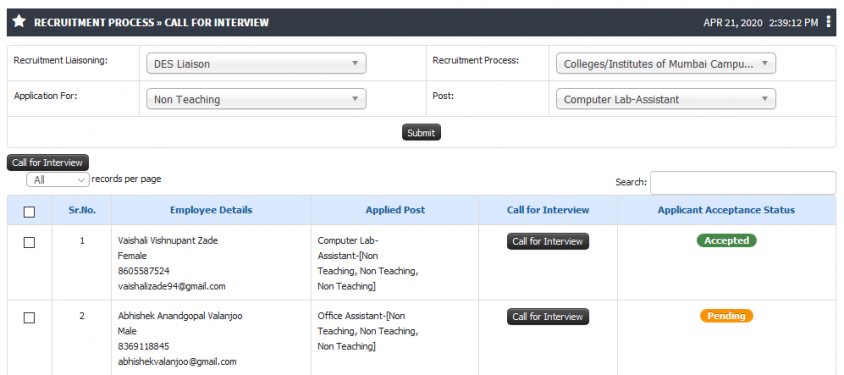 Schedule Interview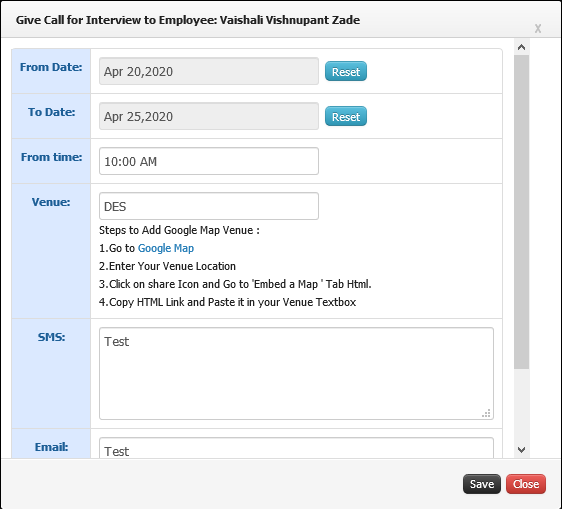 Accept / Reject Call For Interview