Employee Worktime
From JUNO Wiki
Employee Work Time
Employee work time is an defined working hours slot for employees under an organization. Working time detailed view shall be visible to admin to check what are the log in and log out timings for employee.
Roles
Leave Admin
Path
Leave Admin >> Muster >> Employee Work Time
Terminologies Used
Muster : Generally, the term muster is used to refer individual attendance registers maintained at work sites. It also refers to the official role of persons.
Inputs Needed
Policy Name
Post Type(Employee Type)
From Date
To Date
Functionality
1) Work Time
Working time for all the employee shall be visible to leave admin.
Weekly view for working time and work off starting from Monday to Sunday can be viewed.

2) Edit Work Time
Edit mode enables editing work time for individual employee.
Existing work timings can be changed by selecting new time slot for employees.

3) View Work Time History
History work time for employees shall be maintained.
Once admin clicks on view history the list of individual employee's past work timings cab be seen.
Step by step
Follow Below mentioned steps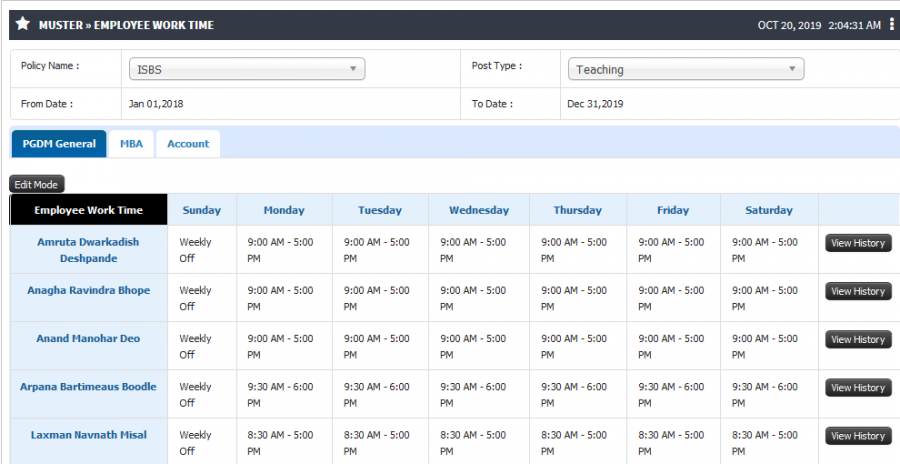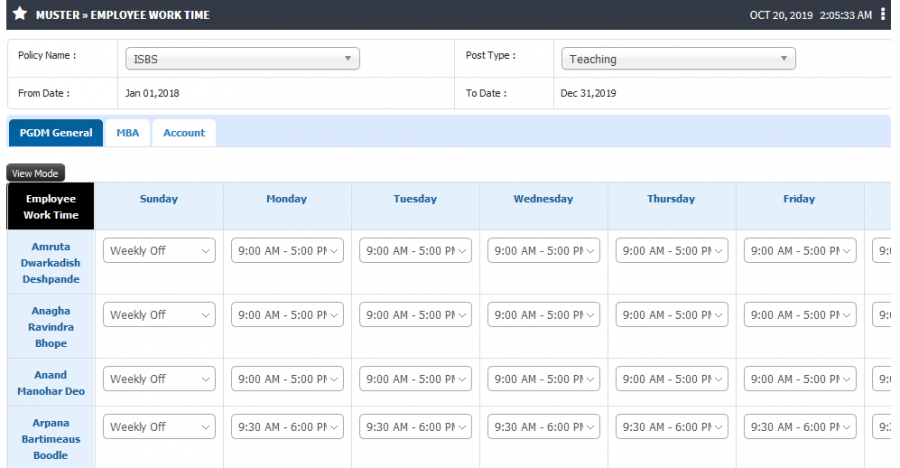 Employee Work Time History