Manual Attendance Marking
From JUNO Wiki
Manual Attendance Marking
Attendance for student can be marked in system bu various ways like bio-metric, mobile application and manually. Manual attendance marking system allows faculty or admin to mark student attendance for sessions.
Role
Faculty Login, Academic Admin
Path
Academic Admin >> Analysis >> Attendance >> Attendance Feed
Inputs Needed
Program Name
Batch Name
Term Name
Course
Session Date
Functionality
Manual Attendance Marking from Faculty login
After successful session conduction faculty can click on option of session conducted.
Once session conducted the option to feed attendance is visible, faculty can click on same and mark attendance.
Either by roll number or by names attendance can be marked.
Once an attendance is saved it becomes non editable later.
Manual Attendance Marking from Admin login
Similar to faculty login admin also has authority to mark attendance.
In case if attendance is not marked by faculty admin can do so.
Freeze Attendance from Admin login
Admin has an option to freeze the final attendance for entire term.
In case a faculty has submitted attendance but made some mistake, admin can unfreeze the attendance and make changes accordingly.
Step by Step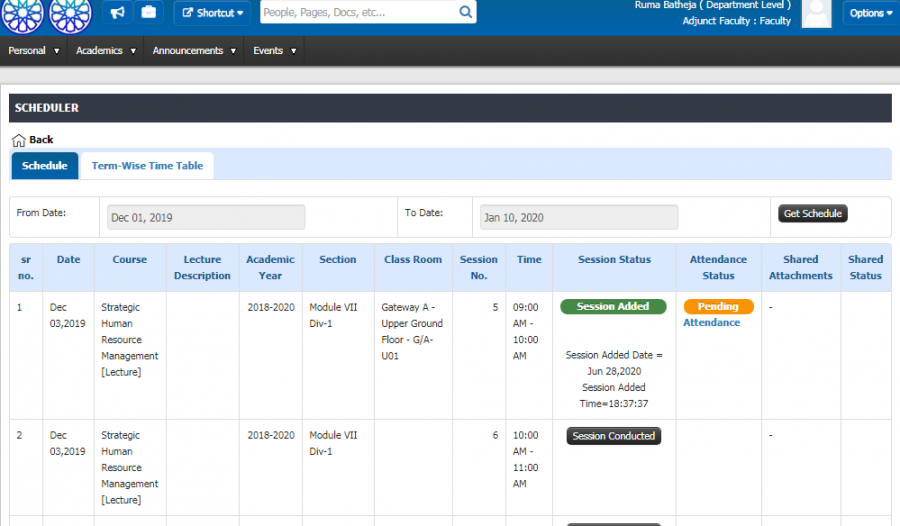 Manual Attendance Marking from Faculty login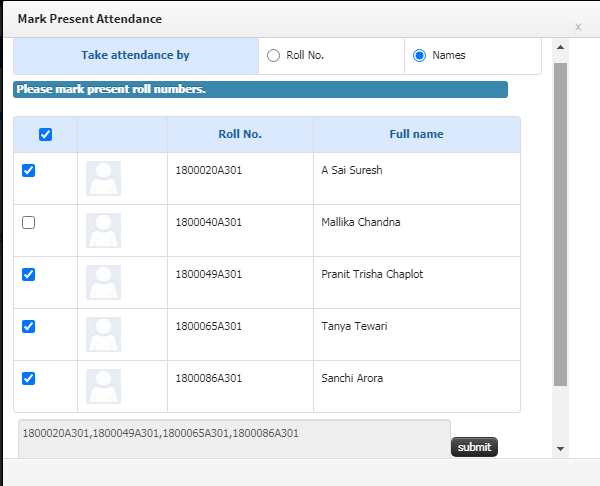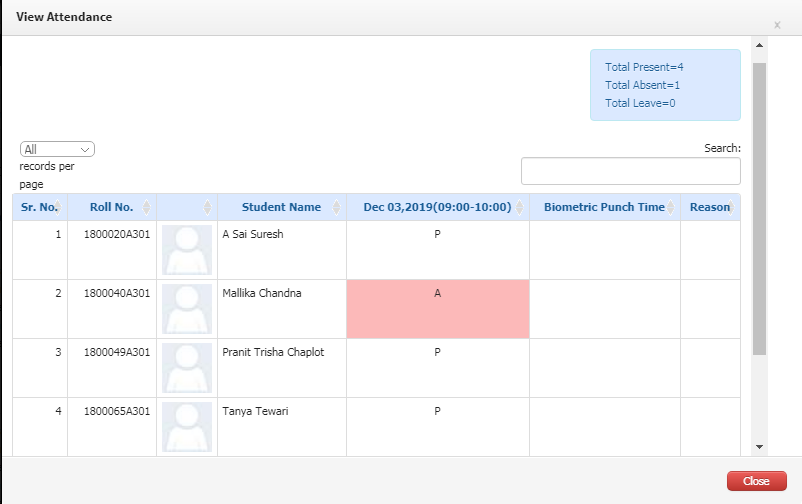 Manual Attendance Marking from Admin login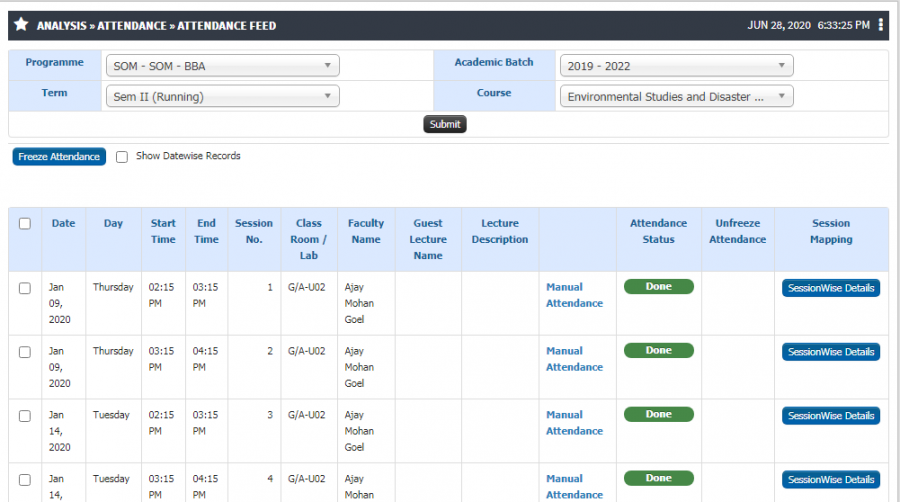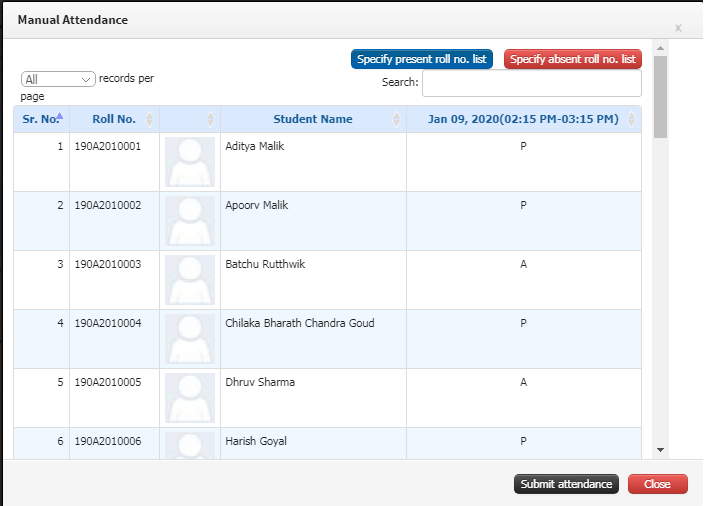 Freeze Attendance from Admin login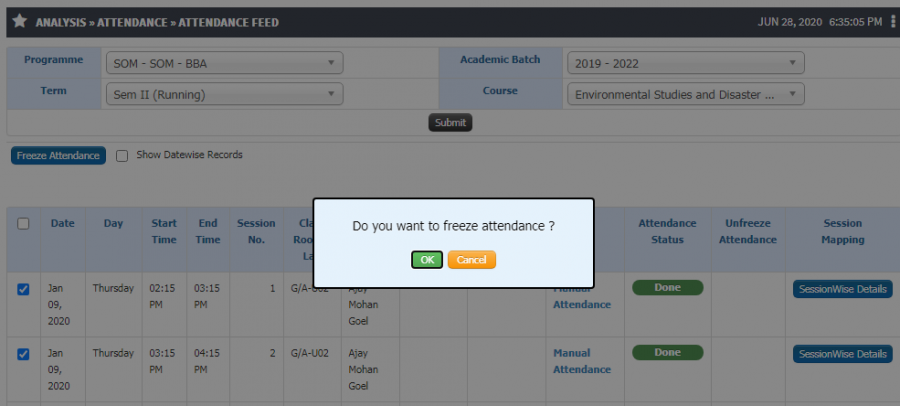 Option to Unfreeze Attendance