GD or PI Marks
From JUNO Wiki
Guideline Configuration
Recruitment liaisoning, Recruitment Finance Liaisoning should have created.
Applicant registration and document verification should be completed.
Call for interview should be sent to the applicant.
Group Discussion and Personal Interview must be conducted.
Roles
Recruitment Admin
Path
Recruitment Admin » Recruitment Process » GD or PI Marks
Inputs Needed
Recruitment Liaison
Recruitment Finance Liaison
Application For
Post
Schedule Date
For Generating Offer Letter
Department
Post
Gross Pay
Academic Grade Pay
Cost To Company
Pay Band
Number of Days
Joining Date
Functionality
Able to view date wise applicant GD or PI marks.
Able to view all applicant GD or PI marks.
Able to generate Offer Letter for the applicant after his or her selection.
Able to print the joining letter PDF.
Able to export the details of GD or PI marks in excel.
Step by Step
GD or PI Marks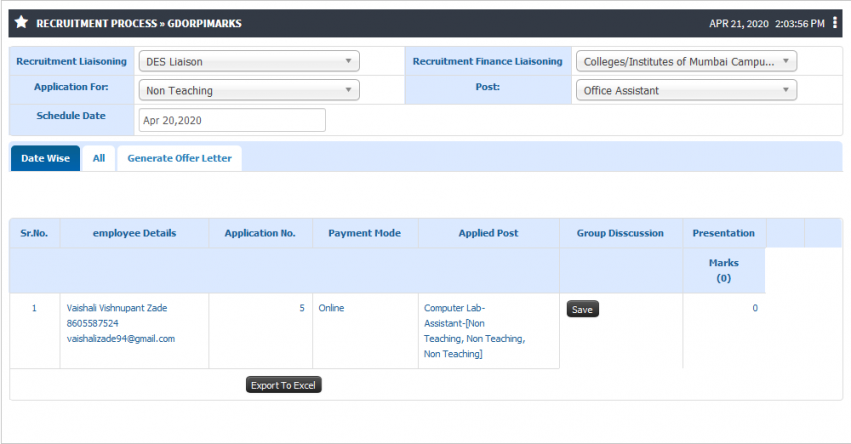 Generate Offer Letter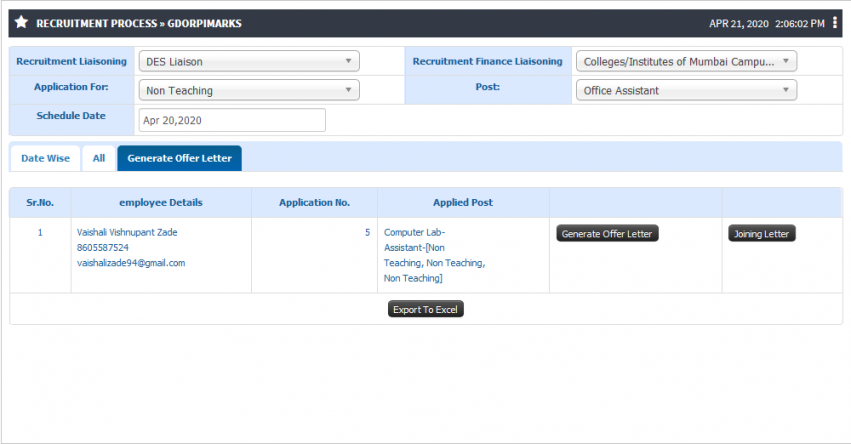 Generating Offer Letter