Creating Parent/Guardian Login
From JUNO Wiki
Role
Academic Admin
Path
Functioning » Class Coordination » Daily Monitoring
Functionality
The Parent/Guardian Login of JUNO Campus ERP will empower the Parents/Guardian to get complete information about the child from all departments of the institution / University. The Parent/ Guardian will get regular alerts and updates of all activities here.
Parent/Guardian can also submit and get a lot of information from JUNO Campus like:
Parent/Guardian can submit Fees Online from the ERP.
Parents/Guardian can see the Attendance, Timetable, Exam & Test Results, Library Transactions, Hostel, Leave and Night out details etc. here.
Parents/Guardian can get updates on Training and Placement Activities and Alerts for Fees, Library Book dues, student attendance and discipline etc.
Step by Step
To Create Parent / Guardian Login
Verify Parent Details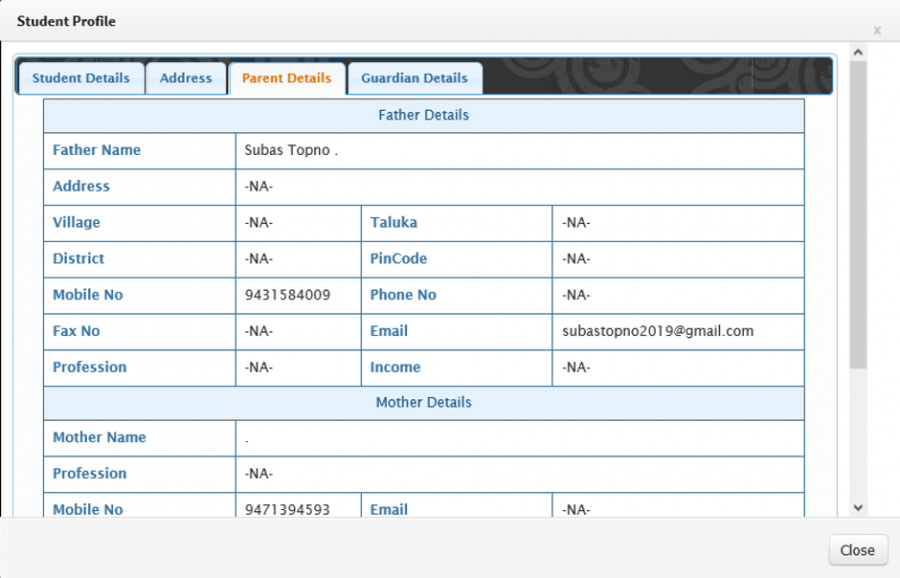 Create Parent Login for Father and Mother
Verify Guardian details and create Guardian Login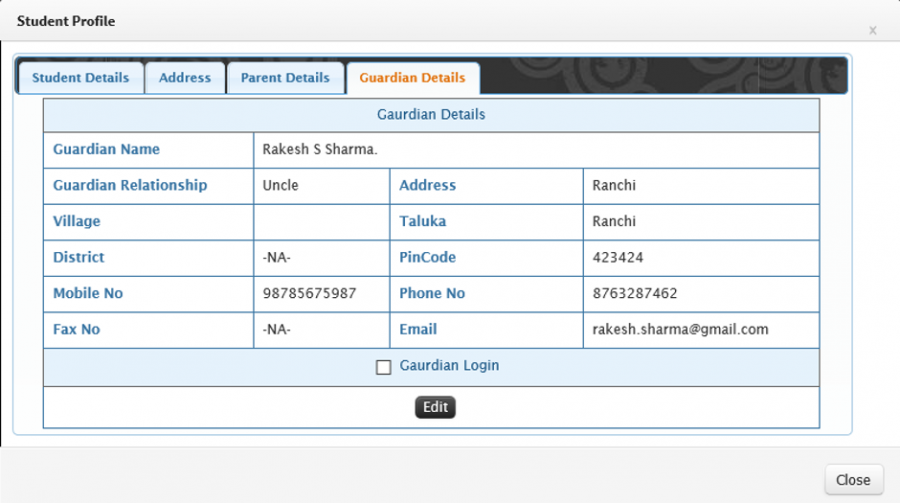 Admin can schedule meeting with Parent / Guardian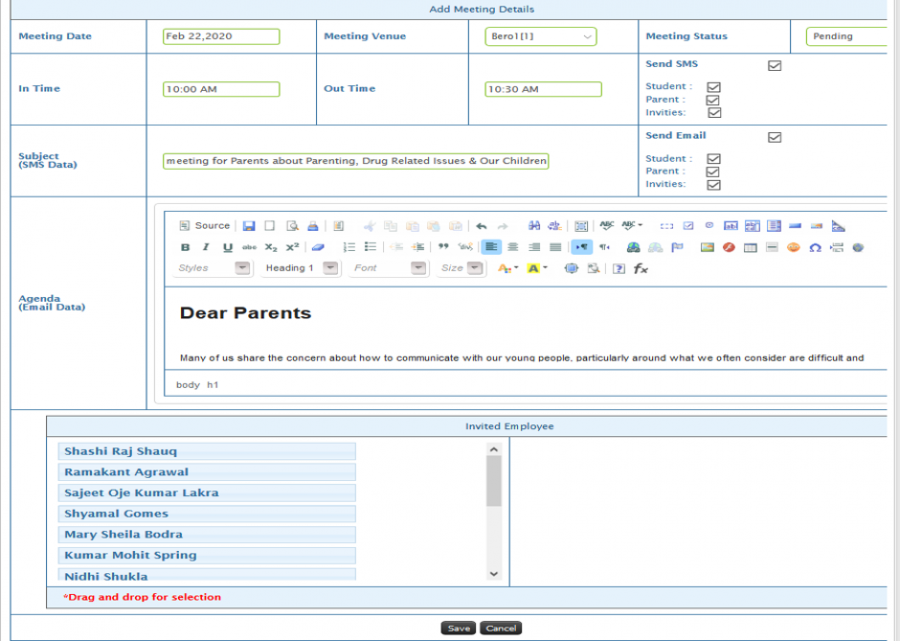 Parent Login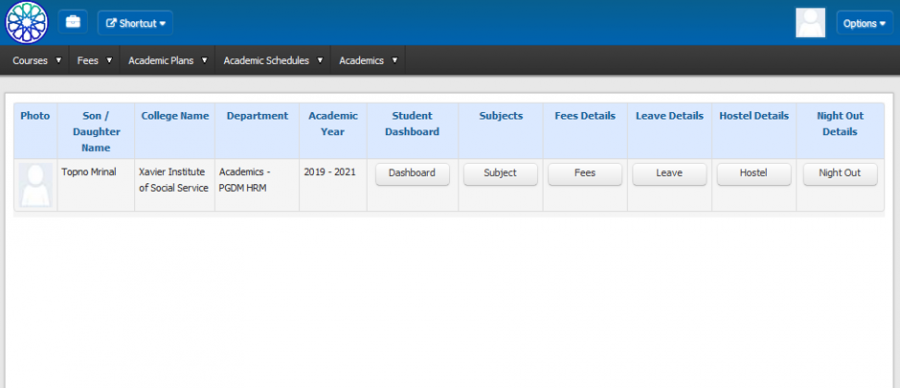 Student Subjects Details in parent / guardian login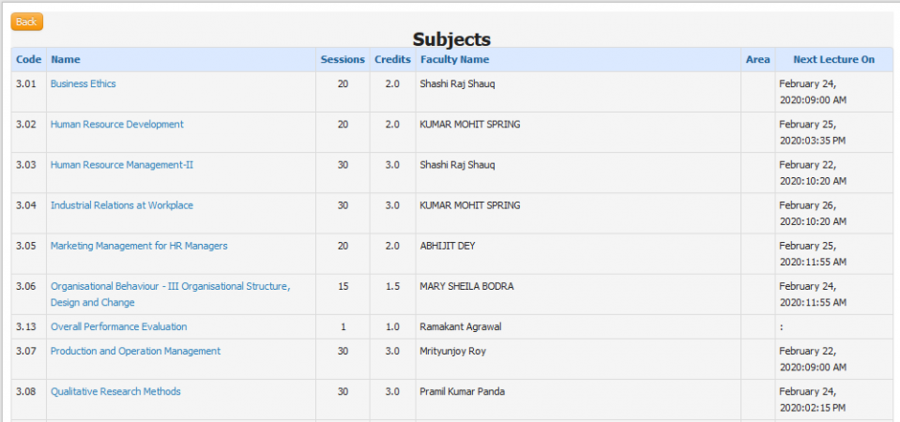 Student Attendance

Student Class Schedule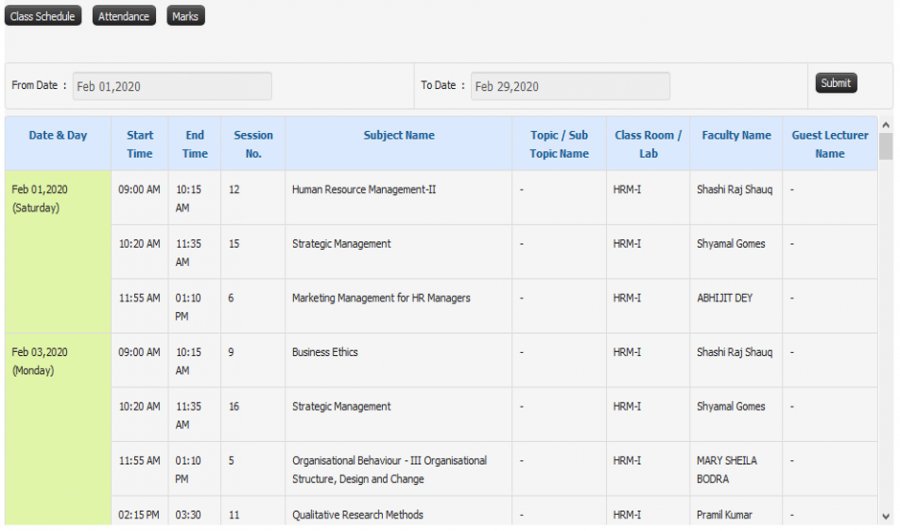 Student Fees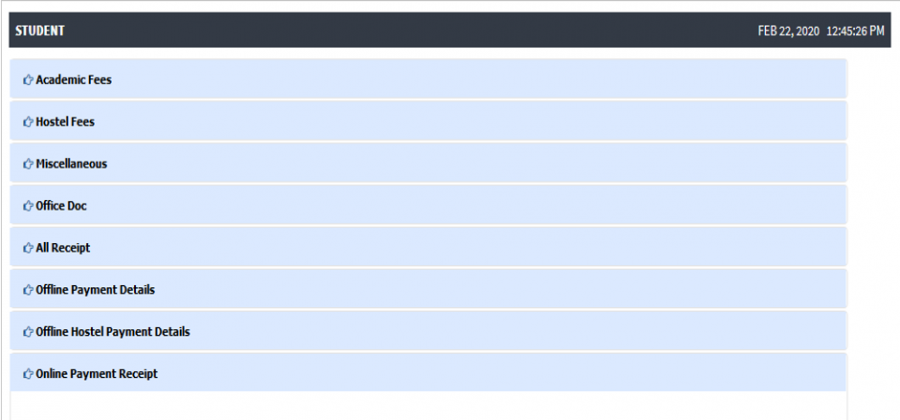 Student Dashboard in Parent / Guardian Login