Transport Plan
From JUNO Wiki
Roles
Transport Admin
Path
Configuration » Transport Plan
Input Needed
Transport Plan
Start and End Date of Transport Plan
Account Head
Functionality
You can able to check the active transport plan details.
Admin have the provision to edit the existing plan details.
Admin can create new transport plan which will be going to use for further process.
In system everything will be maintain against transport plan and This plan is very useful in everywhere in transport admin.
Screen Shots / Steps
You can able to check existing plan details.
To check details, click on the plan name. To edit the plan details, click on edit button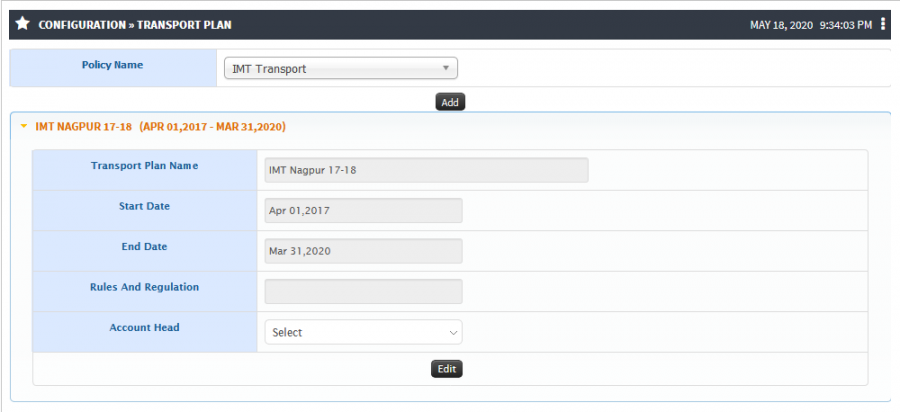 To add new plan, click on Add button and enter the plan details and click on save button.