View Request
From JUNO Wiki
View Request
User can view the booking requests raised for a media from their respective logins. The admin can take actions like accepting request and giving date for issue based on media's availability, cancel request etc.
Roles
Path
Issue-Return » View Request
Inputs Needed
Date for issue of requested media.
Functionality
View pending, completed, cancelled media requests.
Allocate date for issue of requested media based on media availability.
Approve or reject media request.
View history of media requests.
View Member Card request.
Issue Member card against request.
Step by Step
1) Approve or reject pending media requests.
  a) Click on "Click here to View Request" to view request details.


  b) Set Date for media to be issued.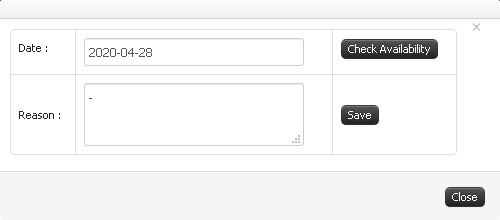 c) To cancel media request, click on "Cancel" button.



2) Issue Member Card.
  a) Member card can be issued on click of "Issue ICard" button.