Notice /Announcement
From JUNO Wiki
Notice/Announcement
A formal notice or announcement to everyone for whom the event is conducted.
Roles
Path
Event Admin >> Events >> Event Scheduling >> Click on Event >> Notice/Announcement
Inputs Needed
Functionality
Notice/Announcement
A Notice or Announcement can be sent for event.
An formal invite can be sent to all the Employee or Participants.
Option to to upload attachments, send Email or SMS for same.
Announcement history tab shall display the notice/announcement sent till date for particular event.
Step by step
Follow Below mentioned steps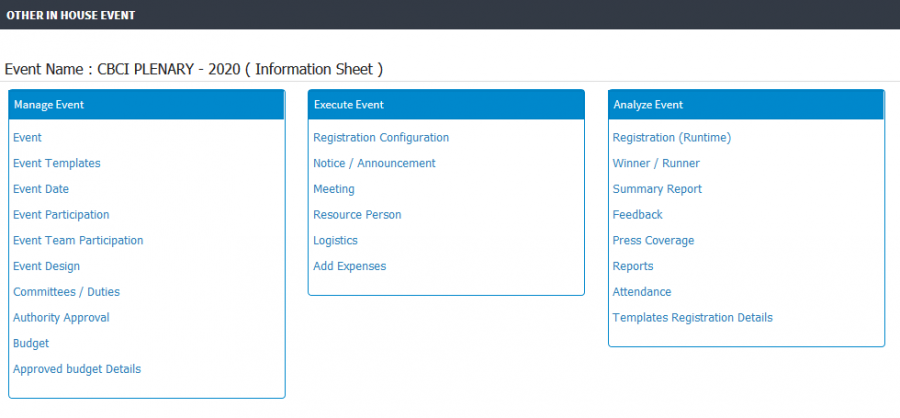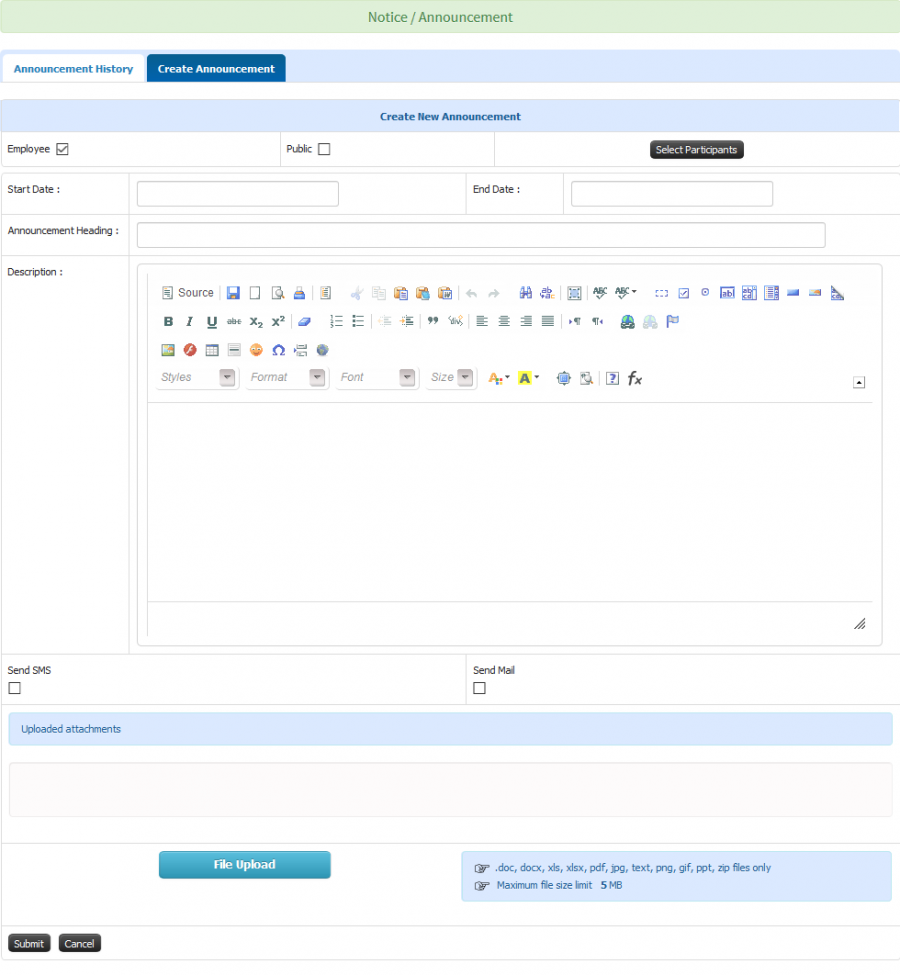 Select Participants to send notice
Select Employee to send notice