Register Complaint
From JUNO Wiki
Register Complaint
Students residing in hostel may come across any maintenance issue related to hostel facilities. Thus, student may register a complaint for same to hostel authorities. Student shall have an option from their login to raise complaint and the same would be visible to hostel admin for further action.
Roles
Student Login, Hostel Admin
Path
Student Login >> Facilities >> Hostel >> Room Complaint and Maintenance
OR
Hostel Admin Login >> Hostel Management >> Room Infrastructure Complaint
Inputs Needed
Room Name
Complaint Type
Complaint Reason
Functionality
1) Register Complaint
Student can raise complaints from their login.
Complaint type shall appear in the drop down list, student may select relevant type and give description for complaint.
Once requested complaint shall than go to hostel admin for approval or rejection.

2) Complaint Status
Hostel admin can put their relevant comments and either approve or reject the complaint.
Approved or Rejected status shall be visible to student.
Step by step
Follow Below mentioned steps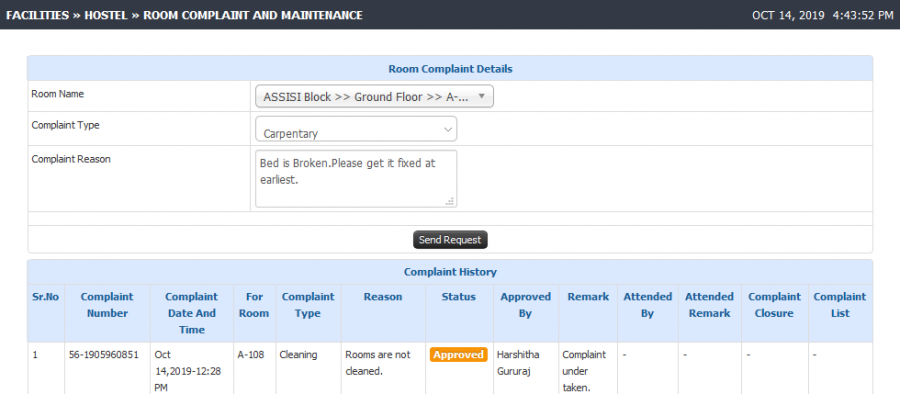 Complaint Request sent to Authority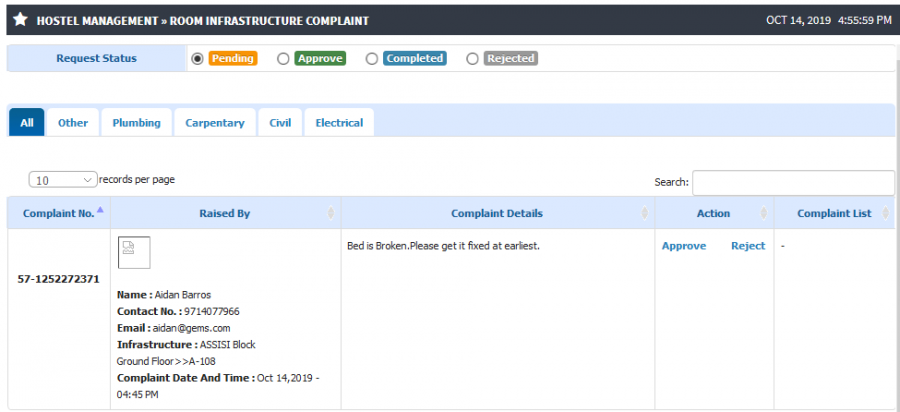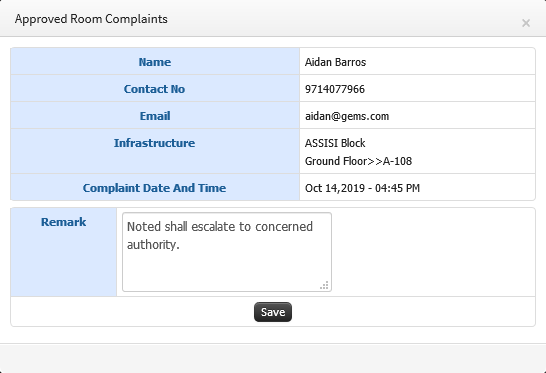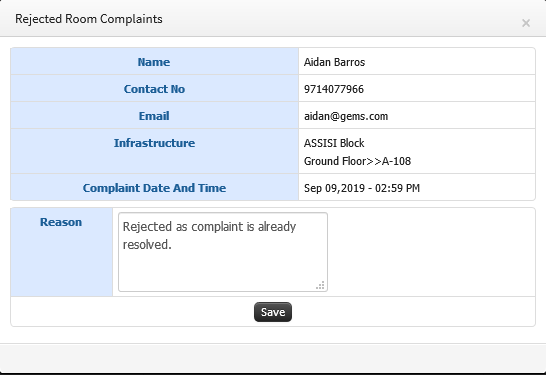 Complaint status at Student login