Working Days Calendar
From JUNO Wiki
Working Days Calendar
Working day calendar allows leave admin to define holidays applicable in an year to all the employees. Working day calendar gives an view of both working as well as non working days in a year. Calendar view for an entire year is displayed.
Roles
Leave Admin
Path
Leave Admin >> Muster >> Working Days Calendar
OR
Leave Admin >> Planner >> Working Days Calendar
Terminologies Used
Muster : Generally, the term muster is used to refer individual attendance registers maintained at work sites. It also refers to the official role of persons.
Inputs Needed
Policy Name
Holiday Name
Holiday Date
Holiday Type
Functionality
1) Add Holiday
Leave admin can add holiday.
Holiday Name, Date and Type(National Holiday, Bank Holiday, Festival, etc.) can be defined.
Holiday for specific post can be configured. Various post could be Teaching, Non-Teaching,Contractual, etc.
2) Delete Holiday
Predefined holidays can be cancelled or deleted.
Once deleted that holiday shall no longer be visible in the calendar.
Step by step
Follow Below mentioned steps

Working days calendar view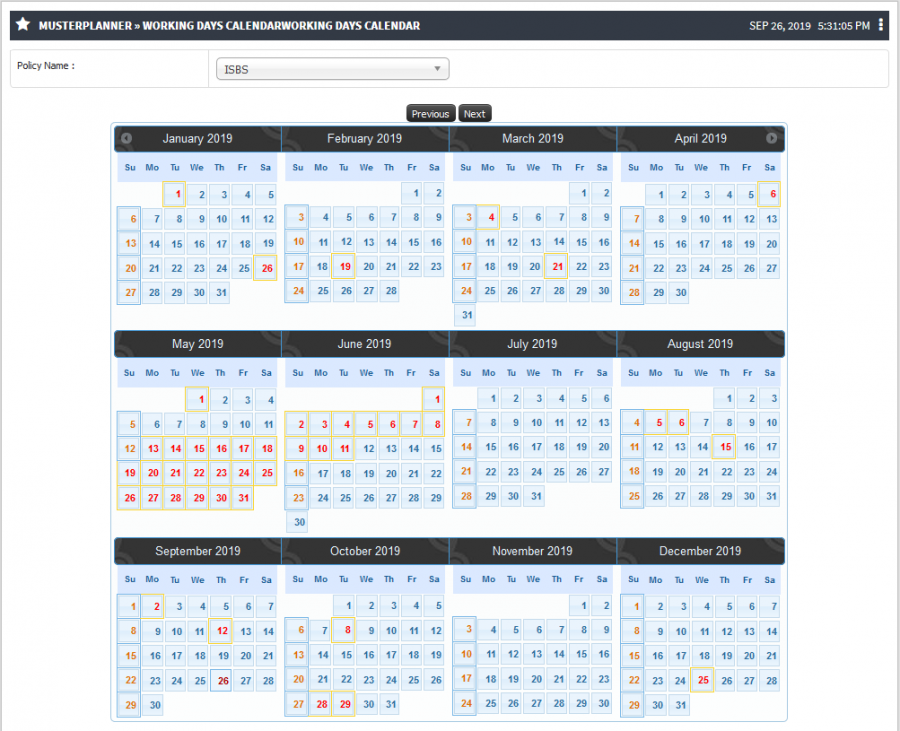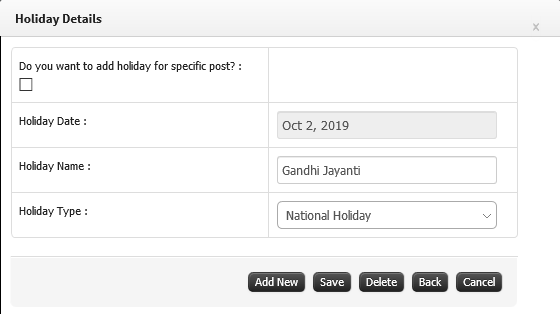 Add new holiday for a specific post