Visiting Faculty Login
From JUNO Wiki
Visiting faculty Login
Visiting faculty logins are created with their basic details. Along with these details their wages are included in Service Book.
Wages of visiting faculties calculated either Session wise/day wise.
Visiting faculties also can be uploaded via excel or UI.
Roles
Head Admin
Org Admin
Path
Head Admin >> Post >> Post & role configuration.
Org Admin >> Employee service book.
Terminology
Day Basis- Charges will be paid as per number of days faculty has been worked.
Session Basis- Charges will be paid according to number of sessions conducted.
Inputs Needed
With effective date
Per session/Per day remuneration.
Functionality
Visiting faculty login creation
Step by Step
Create 'Visiting faculty' postunder 'Visiting faculty' post type.

Visiting faculty Upload

Form for Visiting Faculty Upload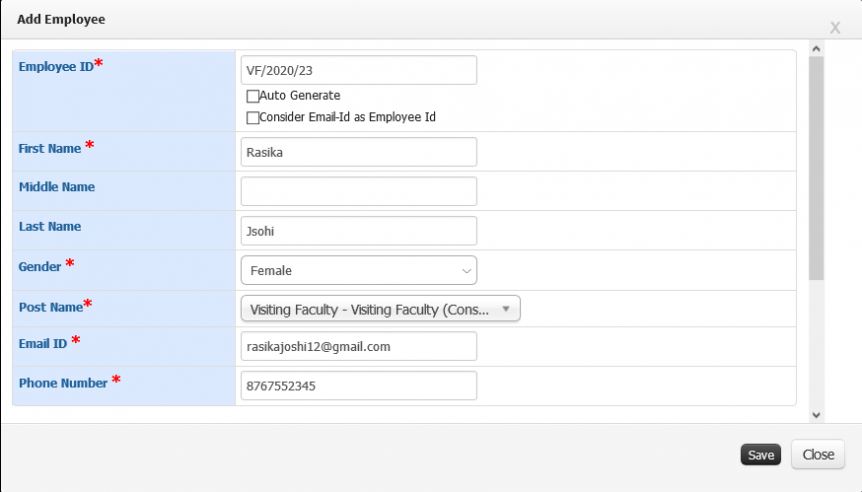 Uploaded Visiting Faculty (Pink color indicates- service book is not filled)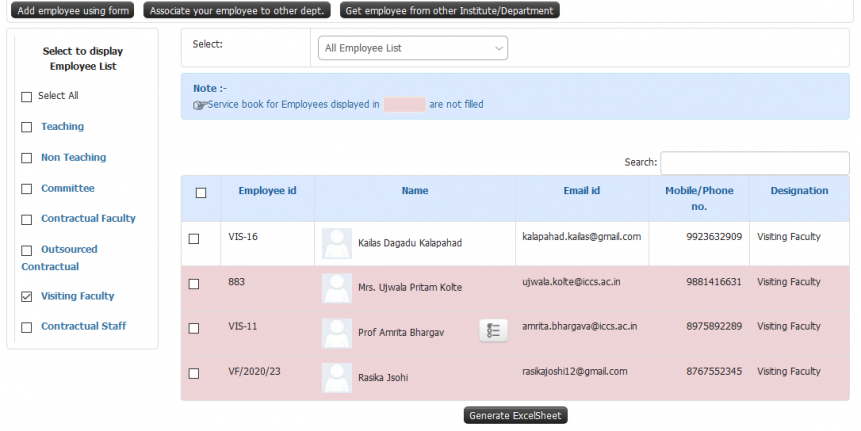 Service Book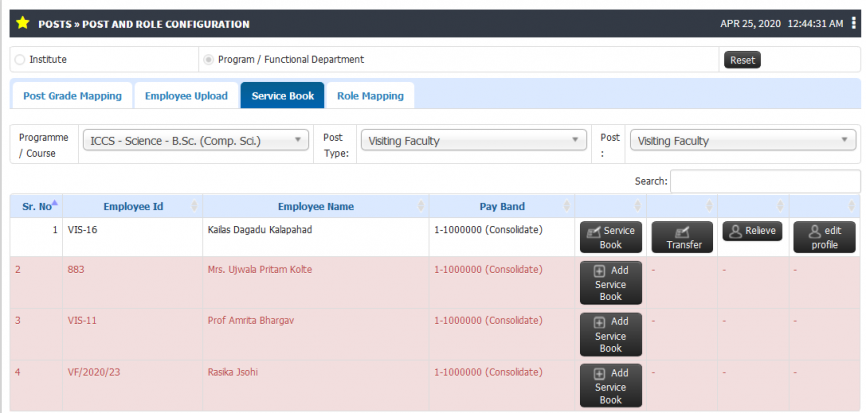 Session wise service book entry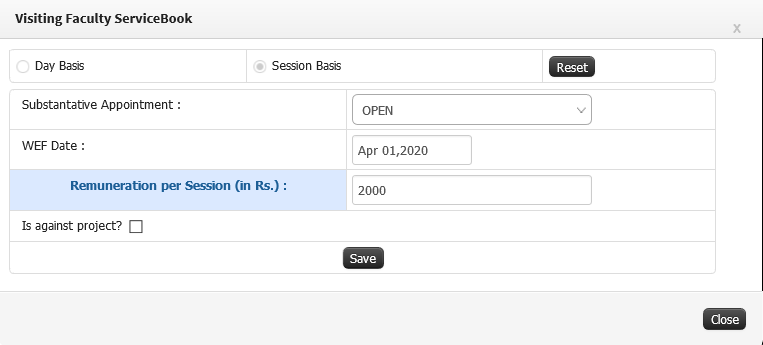 Day basis service book entry
Filled service book