Library Configuration
From JUNO Wiki
Library Configuration
The Library Liaison creation is done by the Org admin, after which Library configurations are to be done. These configurations includes associating departments with the created Library, defining media in that library etc.
Roles
Library Admin
Path
Configuration » Library Configuration
Inputs Needed
Define member types for each department
Library Media
Functionality
Member type configuration
Library Media configuration
Barcode Prefix configuration
Media wise account head configuration
Library level configuration
Finance policy configuration for library
Finance policy account head configuration
Configure book bank account head
Terminology Used
Library media : These are the medias that are available in library. These may include Books, Journals/Periodicals/Magazines, CDs, DVDs, newspapers etc.
Book Bank : The Book Bank is the student resource for all the Course Books that a student may require for his academic pursuits.
Step by Step
1) Define Department wise Member Types
    * Member Types can be Employee and Student.


2) Define Library media
    * If Library media is not listed, user can add by clicking on "Add New" button.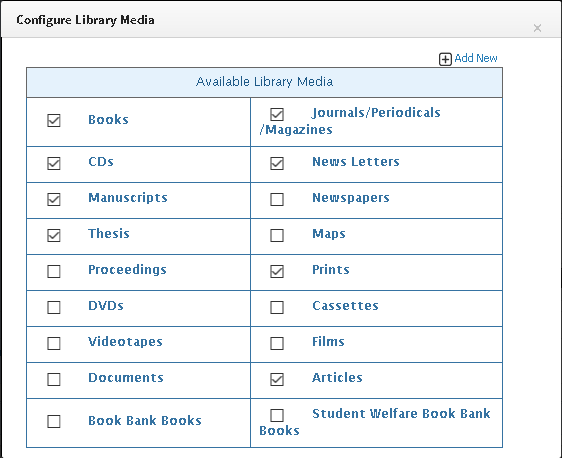 3) Define Barcode prefix for each library media.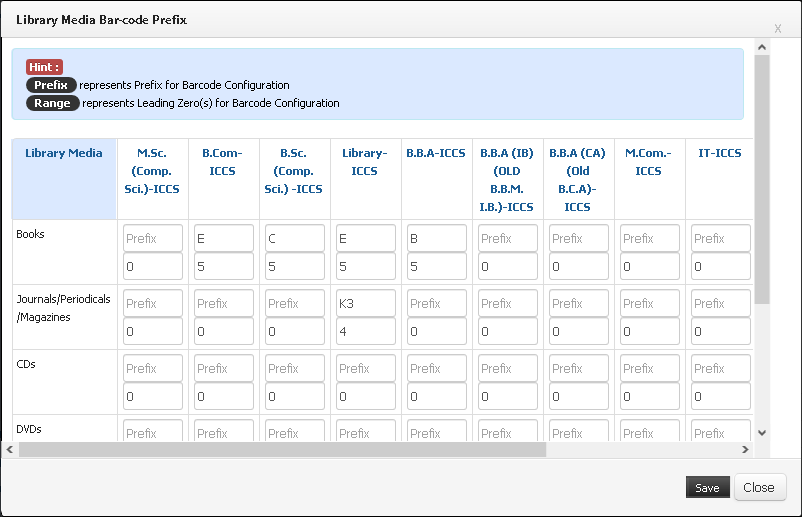 4) Define Account Head for each library media.
5) Configure Library level.
     * Library wise level can be defined. 
     * Levels can be Institute level(Centralized) or department level.
     * By default, newly created library comes under department level.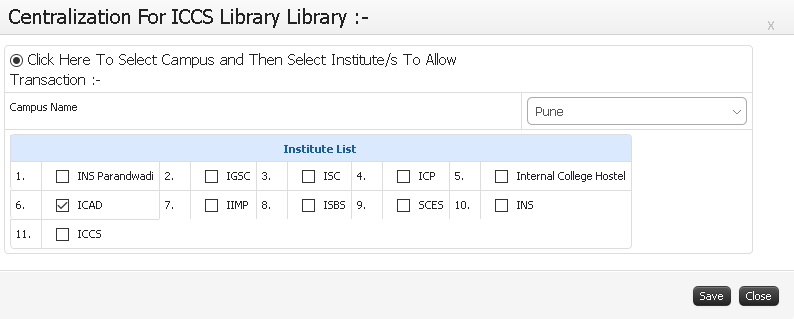 6) Configure Finance Policy
     * Configuring Finance Policy means to define the Policy under which the respective library transactions are to be done.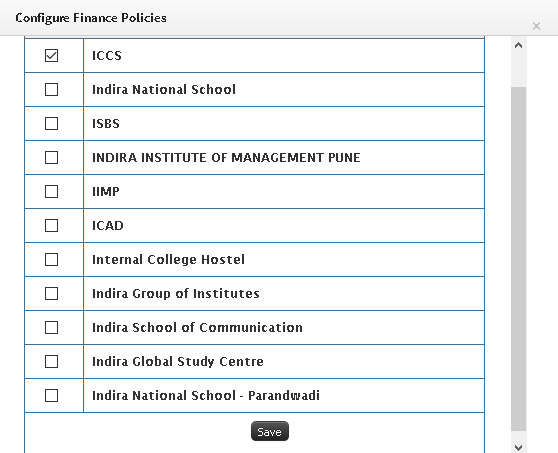 7) Configure Account Head
     * Define the account head for each member type separately.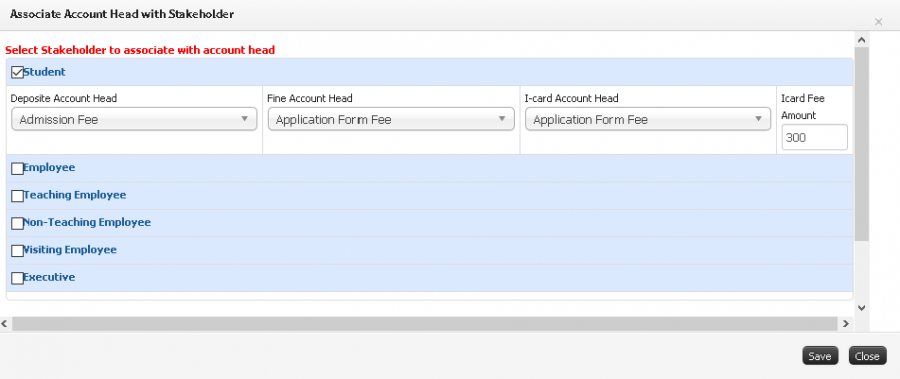 8) Define Book bank account head
     * Define account heads for book bank transactions for each member type.