Add Invoices
From JUNO Wiki
Roles
Library Admin
Path
Library Purchase » Add Invoices
Terminology Used
Invoice - An invoice is a document issued by a seller to the buyer that indicates the quantities and costs of the products or services provider by the seller.
Input Needed
Invoice-No
Invoice Date
Invoice Received Date
Include Tax
Functionality
- User can add invoice details.
- User can add taxes of invoice.
- User can edit PO details.
- user can upload files.
Screen Shots / Steps
Add Invoices

- To add invoice click on Proceed button.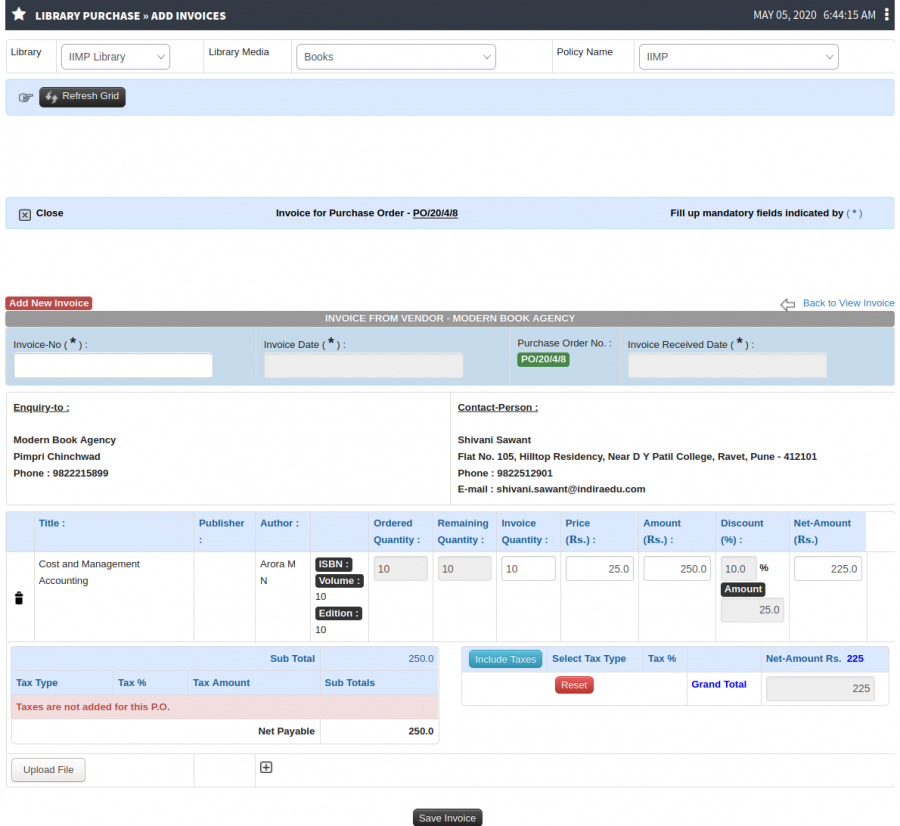 - To edit invoice click on Edit button.