Request for Quotations
From JUNO Wiki
Request for Quotations
The configuration given for forwarding the raised purchase request to the vendors by creating the RFQ (Request for Quotations).
Prerequisite
Institute renewal policy should be defined
PSI(Purchase, Stock and Inventory) policy should be created
Purchase requisition should be raised
Roles
Purchase Admin
Path
Requisition » Request for Quotations
Functionality
Purchase admin select the specialized vendors for the product items requested in the purchase requisition.
Requisitions details can be viewed.
While creating the RFQ context can be customized.
Provision of storing the RFQ posted details which will be viewed as a remark.
System captures the RFQ posted date.
Once the details posted to the vendors need to mark the RFQ as mark as completed.
Once click on mark as completed then the RFQ details will move to the RFQ history tab.
Step by Step
Creating RFQ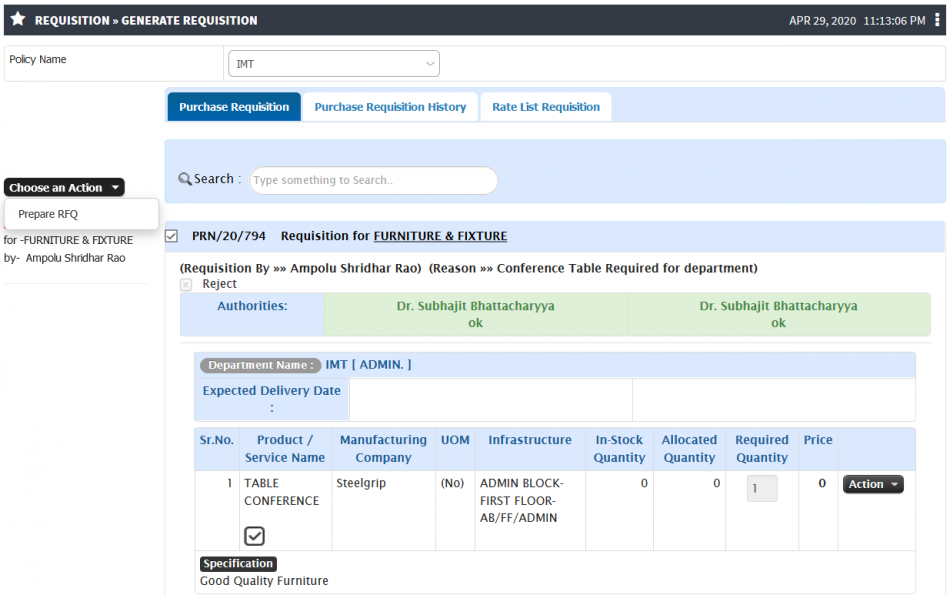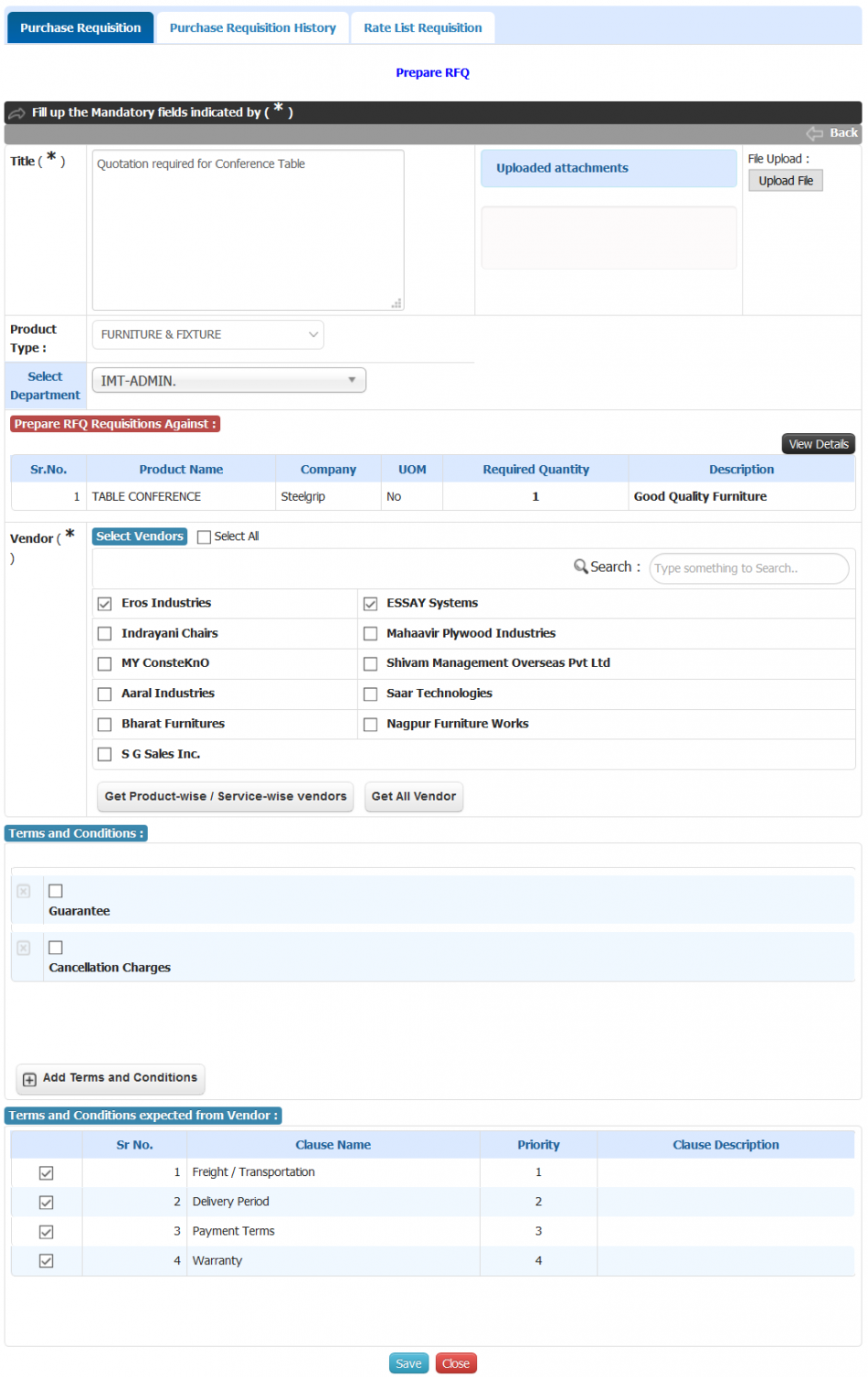 Request for quotations

Post to vendor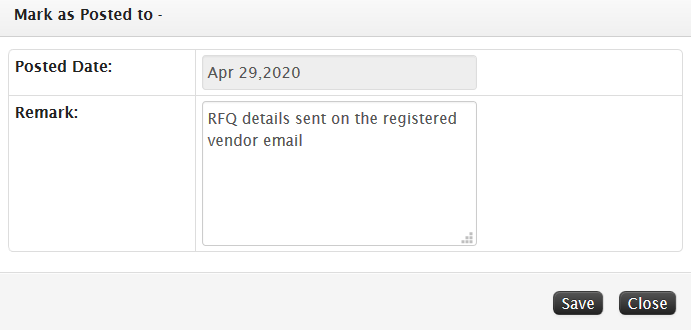 RFQ history tab