Transactions
From JUNO Wiki
Transactions
Finance Admin can use numerous different type of Voucher to record Transaction in Our ERP,also able to add new voucher type as they required.Below is the list of some of the Accounting Voucher Type.
Receipt Voucher
Payment Voucher
Journal Voucher
Contra Voucher
Sales Voucher
Credit Note Voucher
Debit Note Voucher
Purchase Voucher
Roles
Finance Admin
Path
Finance Admin » Accounting » Accounting Entries
Pre-Requisite
Finance Policy and Financial Year Must be Configured
Finance Admin Role to User
Ledger Must Be created
Voucher Configuration Must Be done
Terminology Used
Receipt Voucher : Receipt voucher is used to record cash or bank receipt.Receipt vouchers are of two types:
Cash receipt voucher, Cash receipt voucher denotes receipt of cash.
Bank receipt voucher, Bank receipt voucher indicates receipt of cheque or demand draft.
Payment Voucher: Payment voucher is prepared for all payments
Cash Payment Voucher:- These vouchers are used only in case of cash payment.
Bank Payment Voucher: These vouchers are used when the payment is made through bankers.
Journal Voucher : Journal Voucher (JV),   Perform accounting tasks  that cannot be  done by any of the other financial transactions documents and correct errors that unbalance the General Ledger.The accounting entries which you cannot record using other voucher types shall be recorded using JVs. JVs are the entries which are neither purchase, sales,receipt, payment and contra
Contra Entry : Contra Entry (CE), This is used mostly for transactions from bank to cash or vice versa. Cash withdrawn and bank deposit transactions. Following transaction can be done through Contra 1. Cash account to Cash account 2. Cash account to Bank account 3. Bank account to Cash account 4. Bank account to Bank account
Sales : Sale Voucher same as sales invoice, A sales voucher is a record of a sales transaction. A sales voucher has several purposes. Because it originates at the point of sale, it provides reliable real-time information to accounting, inventory and management.The voucher records all entries related to sales including cash and credit.
Credit note : A credit note is a document sent by a seller to its buyer or, in other words, a vendor to the customer, notifying that a credit has been provided to their account against the goods returned by the buyer.The credit note is an invoice monetary document circulate by a retailer to a customer. Credit notes function as a reference record for the Sales return journal.
Debit note : A debit note in accounting means a document issued by the buyer of goods or services to the seller.A debit note can be issued from a buyer to their seller to indicate or request a return of funds due to incorrect or damaged goods received, purchase cancellation, or other specified circumstances.
Inputs Needed
Transaction Date
Voucher Type
Cost Center
Ledger
Amount
Instrument Details
GST
Remark
Functionality
Able to make Accounting Transaction for various Voucher Type
Able to add Cost Center
Able to include GST/TDS
Able to Print Voucher
Step by Step
Receipt Voucher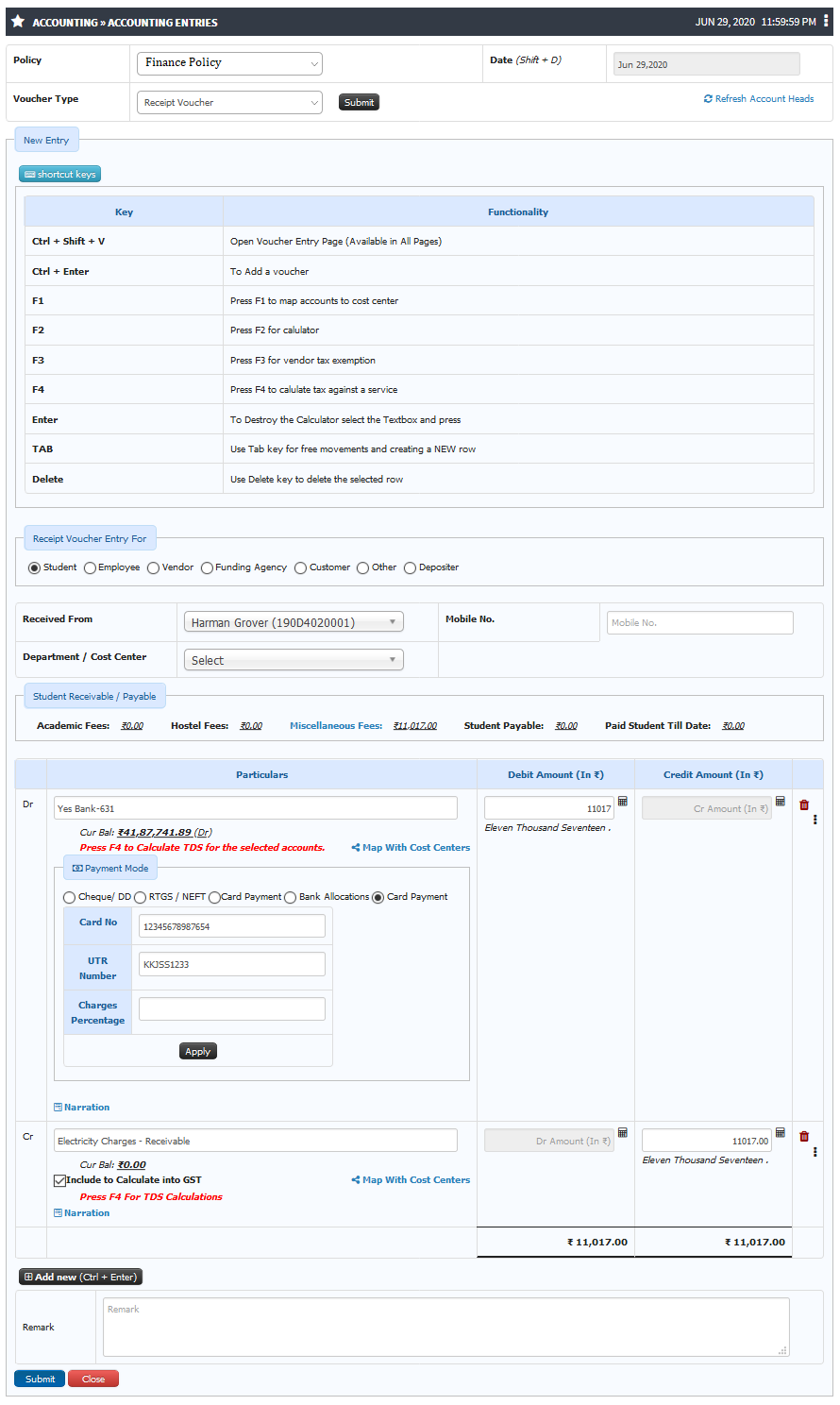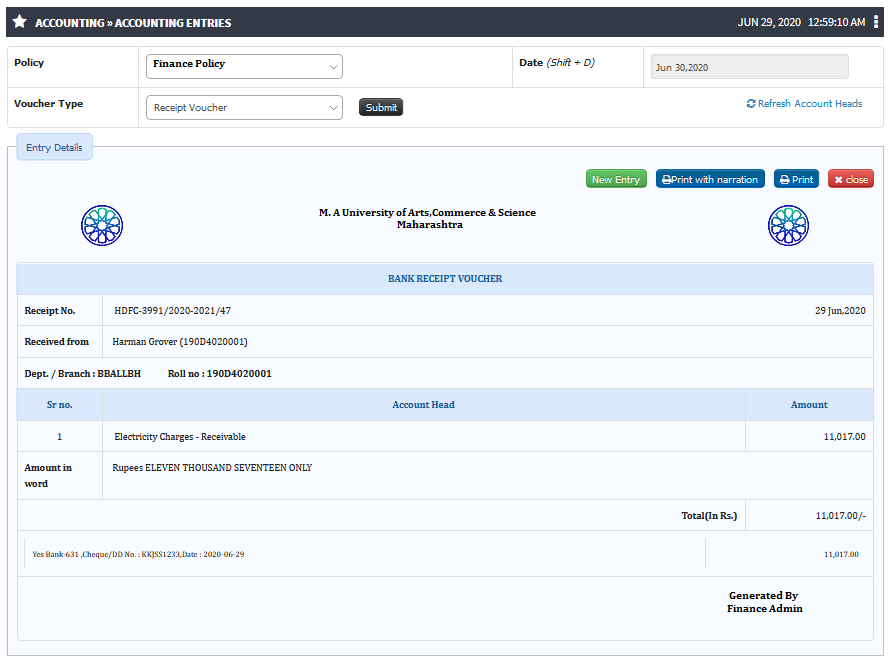 2.Payment Voucher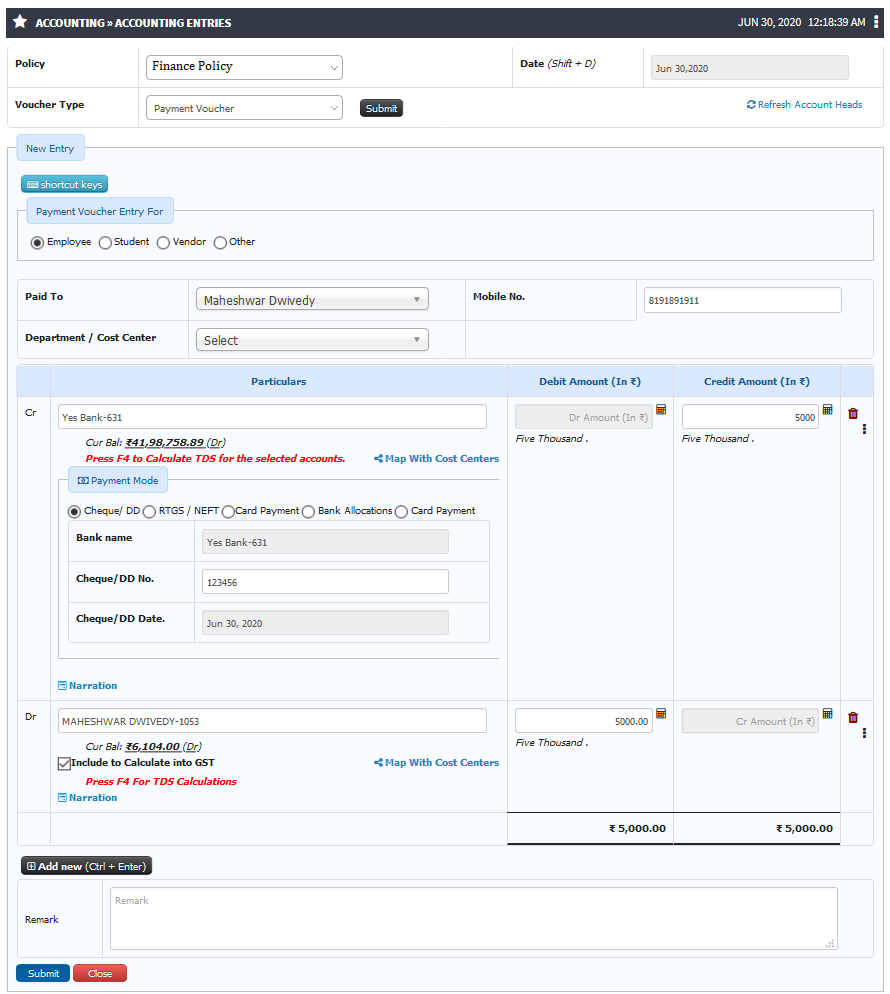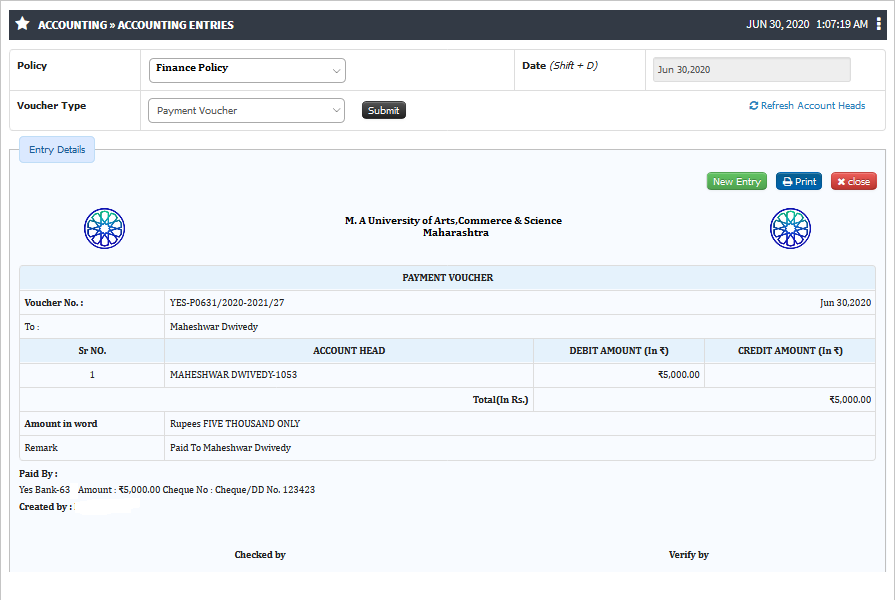 3. Journal Voucher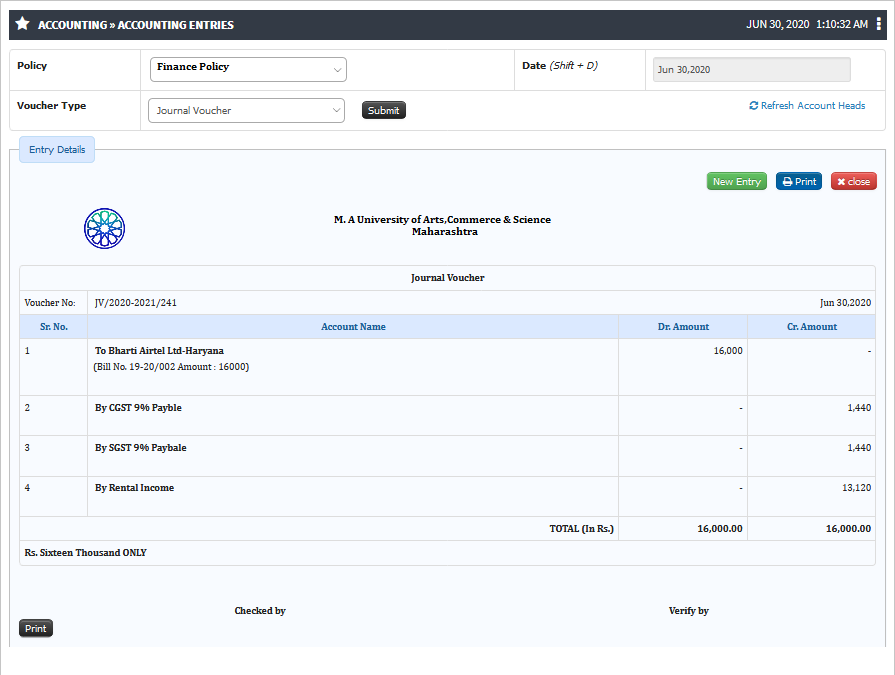 4. Contra Voucher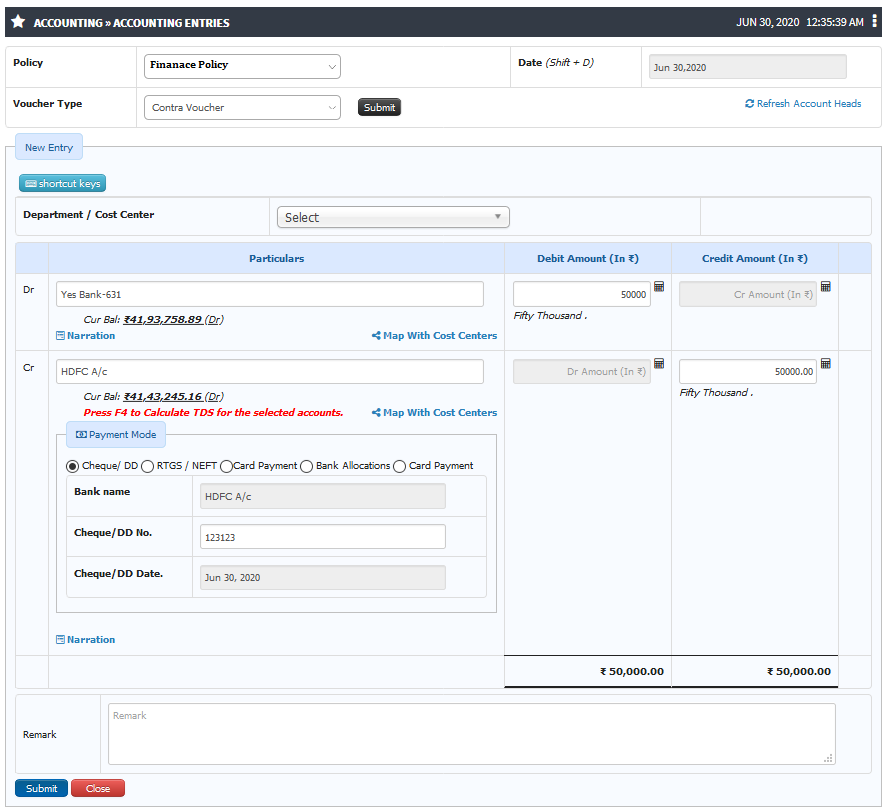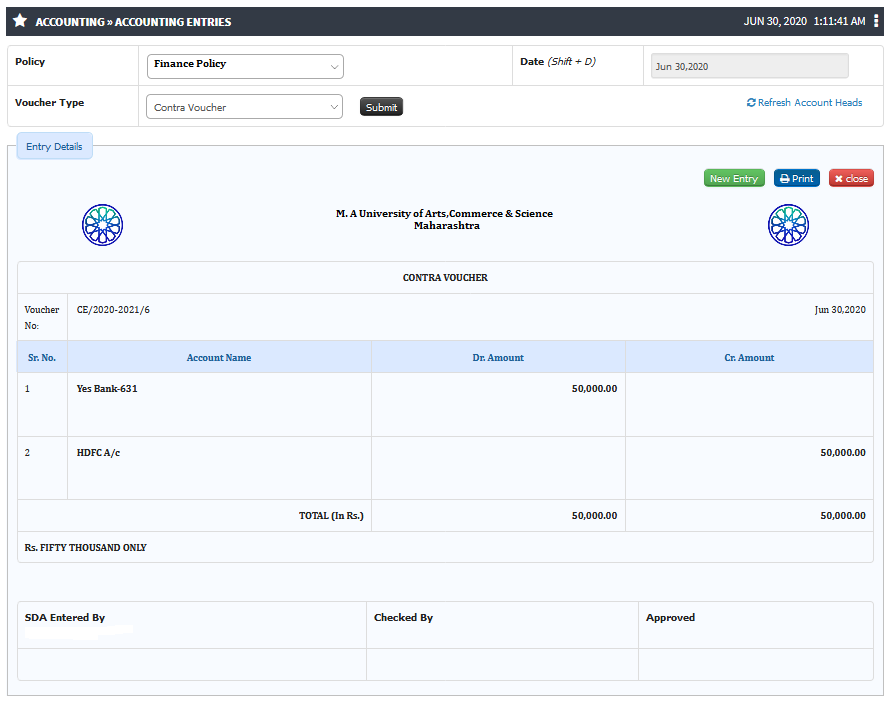 5.Purchase Voucher