Recruitment Liaison Disclaimer
From JUNO Wiki
Guideline Configuration
Recruitment liaisoning Disclaimer allow us to configure the recruitment liaison which is used for the entire recruitment process.
Role
Recruitment Admin
Path
Recruitment Admin  » Recruitment Configuration » Recruitment Liasoning Disclaimer
Inputs Needed
Select the particular recruitment liaisoning.
Add new guidelines.
To the secretary: Add to the secretary to whom it is concern.
Declaration: Add declaration.
Guidelines: Add guidelines.
Functionality
Add new guidelines for applicants.
Update existing guidelines.
Delete the guidelines
Step by Step
Recruitment Liaisoning Disclaimer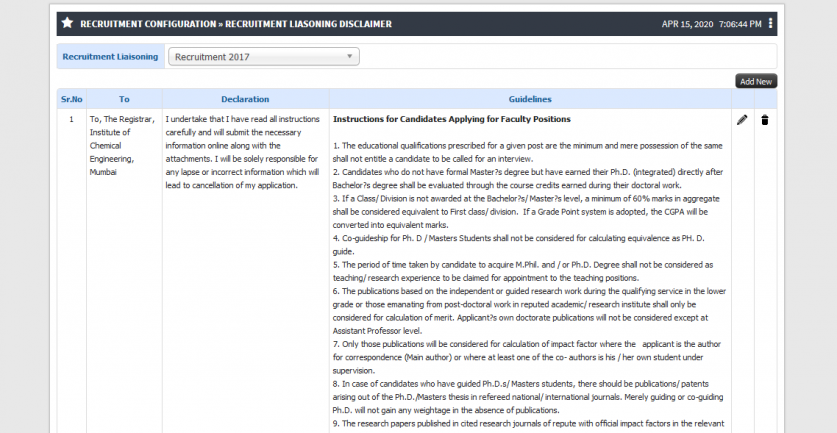 Add New Guidelines for Applicant