Creating University
From JUNO Wiki
Creating University
The Programs can be autonomous or affiliated to some University. For example BE - Comp, BE - Civil and MTECH- Comp programs are affiliated to Savitribai Phule University.
University here is a third part regulating admissions, academics and examinations of the affiliated colleges.
Roles
Exam Admin
Path
Exam Admin >> Configuration >> University Configuration >> University
OR
Org Admin >> University
Pre-Requisite
Add University from Org Admin login.
Input Needed
University Name
University Abbreviation
University Logo
University Website
Postal Address
Contact Details
Functionality
1) Add University
User can add new university from org admin(access restricted) login.
Details related to university can be defined.
Once a university is created its details shall be visible to exam admin under university configuration option.

2) Edit University Details
End user can edit or modify university details from org admin(access restricted) login.
Exam admin can only view details related to university but cannot edit or modify the details.
Step by step
Follow Below mentioned steps

Add University from org admin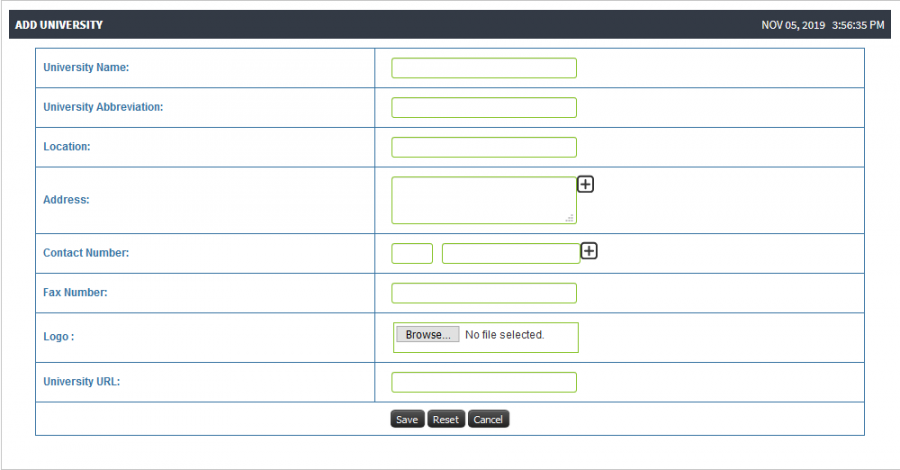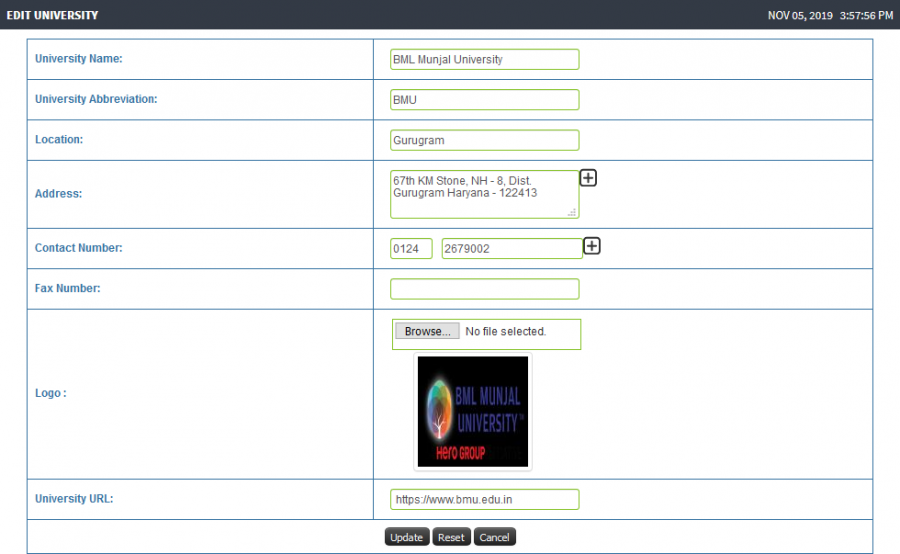 University details visible to exam admin