Complaint Resolution & Closure
From JUNO Wiki
Complaint Resolution & Closure
Complaint assigned to authority shall be resolved and hostel admin can put relevant comments on resolved complaint. Once complaint is marked as resolved the closure authority is reassigned to student. Student at their end can validate the fixation done for raised complaint and the close the compliant accordingly.
Roles
Hostel Admin, Student Login
Path
Hostel Admin Login >> Hostel Management >> Room Infrastructure Complaint >> Complete
OR
Student Login >> Facilities >> Hostel >> Room Complaint and Maintenance
Inputs Needed
Functionality
1) Complaint Resolution
Complaint resolution status shall be put by an Hostel admin or authority allocated for complaint resolving.
After resolving complaint the complaint is escalated to student for closure.
2) Complaint Closure
Student from their end can check the fixation of complaint.
Once found complaint resolved, the raised complaint can be closed by clicking on close button at student end.
Step by step
Follow Below mentioned steps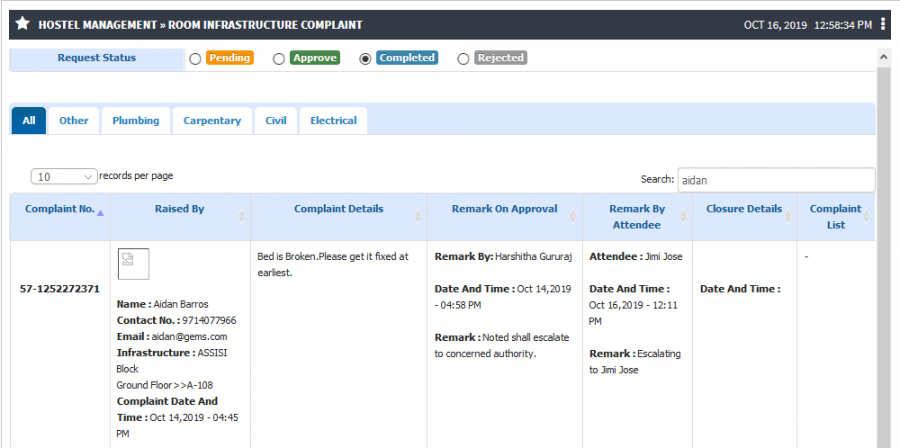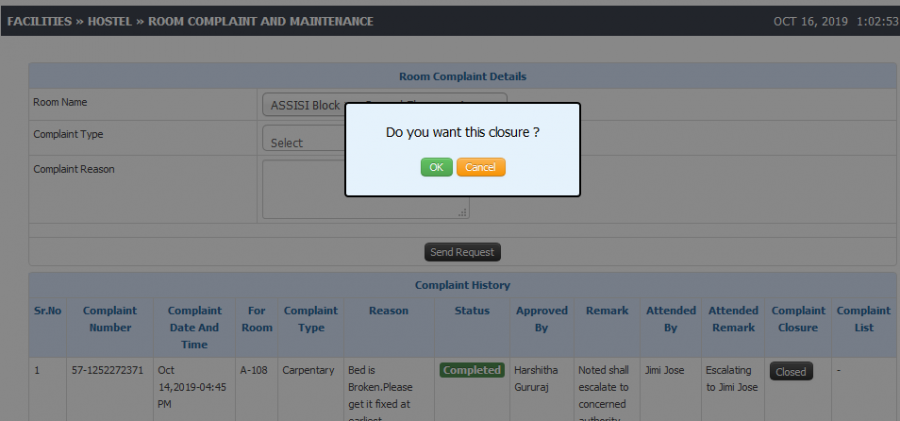 Complaint Closure Status Student End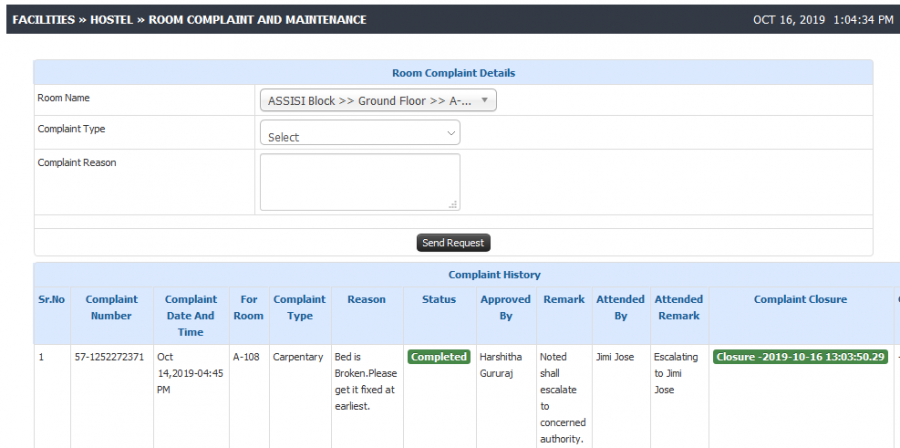 Complaint Closure Status Admin End