Other Qualification Configuration
From JUNO Wiki
Prerequisite
Qualification configuration is required to identify the student qualification.
Any graduation is default degree name and it is used to create a new job.
Roles
Placement Admin
Path
Placement Admin » Placement Cell » Other Qualification Configuration
Terminology Used
Degree Type - Degree type can be UG, PG, Diploma, PG Diploma
Degree Name - Degree Name which student is pursuing.
Inputs Needed
Functionality
Allow us to add the new degree name by selecting degree type such as UG, PG, Diploma, and PG Diploma and Degree name which you want to add.
Any graduation is a default degree name it is used to create a new job.
Step by Step
Other Qualification Configuration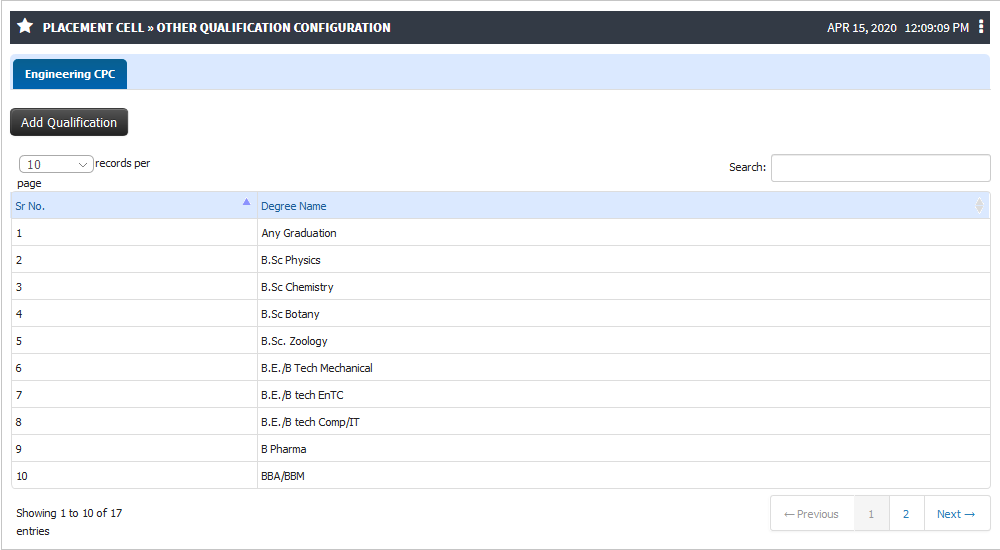 Add Qualification Page