Marks Moderation
From JUNO Wiki
Marks Moderation
After completion of entire process of marks upload and freezing the final step is moderation of results. Final calculations of submitted marks, grade and credits.
Roles
Exam Admin
Path
Exam Admin >> Result Compilation >> Result Process
Input Needed
Functionality
1) Marks Moderation
Based on grading policy defined(Absolute or Relative) system shall auto calculate Average and S.D.
Depending on the Average and S.D calculated the range and grades for students shall be displayed.
User may opt to edit the range in order to alter the final result, depending on the range the grades applicable to student shall change automatically.
Option would be available for Relative, Absolute and Grading curve. Based on selection of grading curve the normalization distribution graph is calculated and displayed.
User can see final submitted internal and external marks for students.
Moderation can be done for Core course and Elective course under Core evaluation tab but for Audit courses moderation has be done under Audit Evaluation tab.
2) Calculate Grade
Final result with student details, marks achieved shall be visible.
After an user clicks on Apply grade, the grade and grade point calculations will be performed.
Grade achieved and Course Credit earned by student shall be displayed.
3) Attendance Grade Cut/Grade Drop
Allows an user to apply grade cut for students who had less attendance in academic sessions.
Attendance cutoff range for grade drop can be defined under term exam and the same gets applicable at the time of moderation.
4) Moderation Finalization
Final moderation tab shall display final result for students after grade drop if any.
Option to submit the result for final result.
User may apply "R" or Repeat year or Year Down grade for students from this tab.
Once submitted final marks from this tab shall be the declared result and would be visible in Grade Card, Result and Transcripts.
Step by step
Follow Below mentioned steps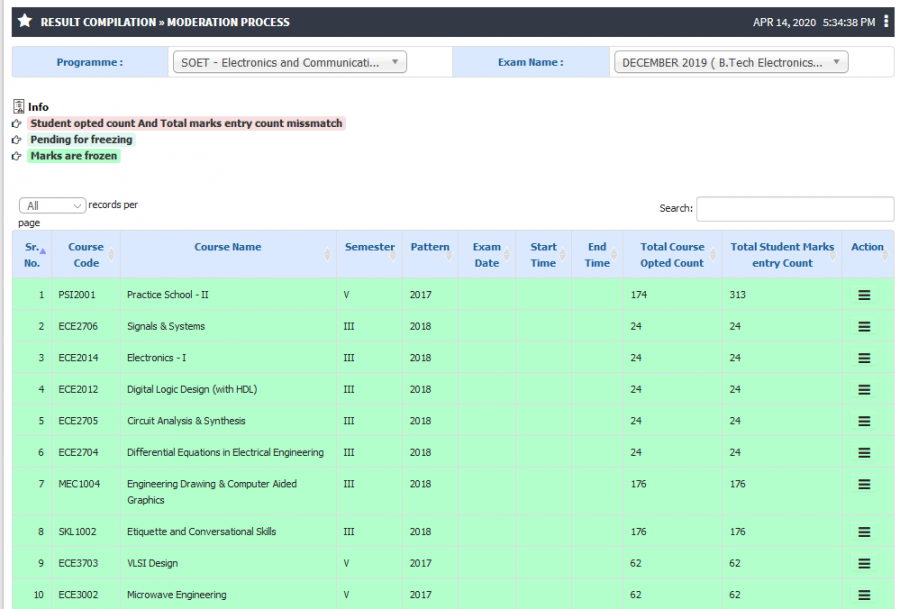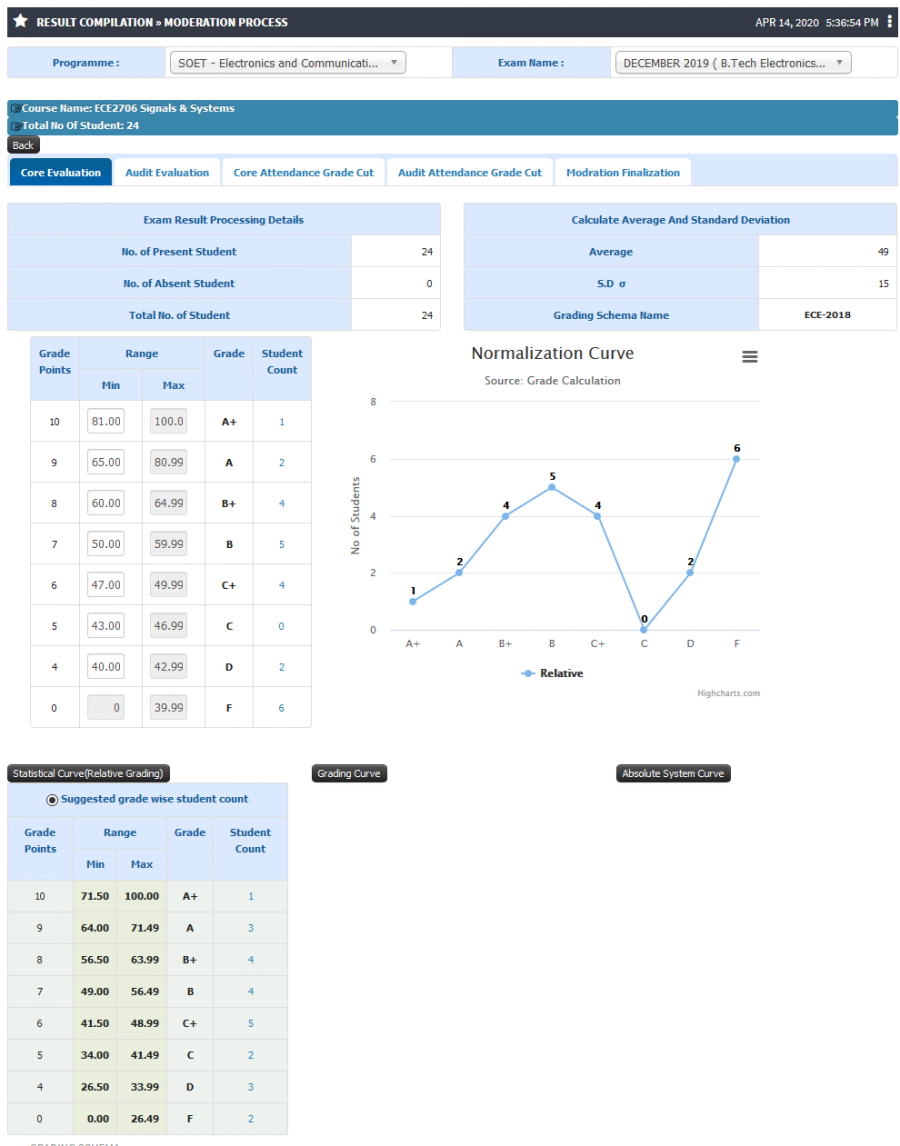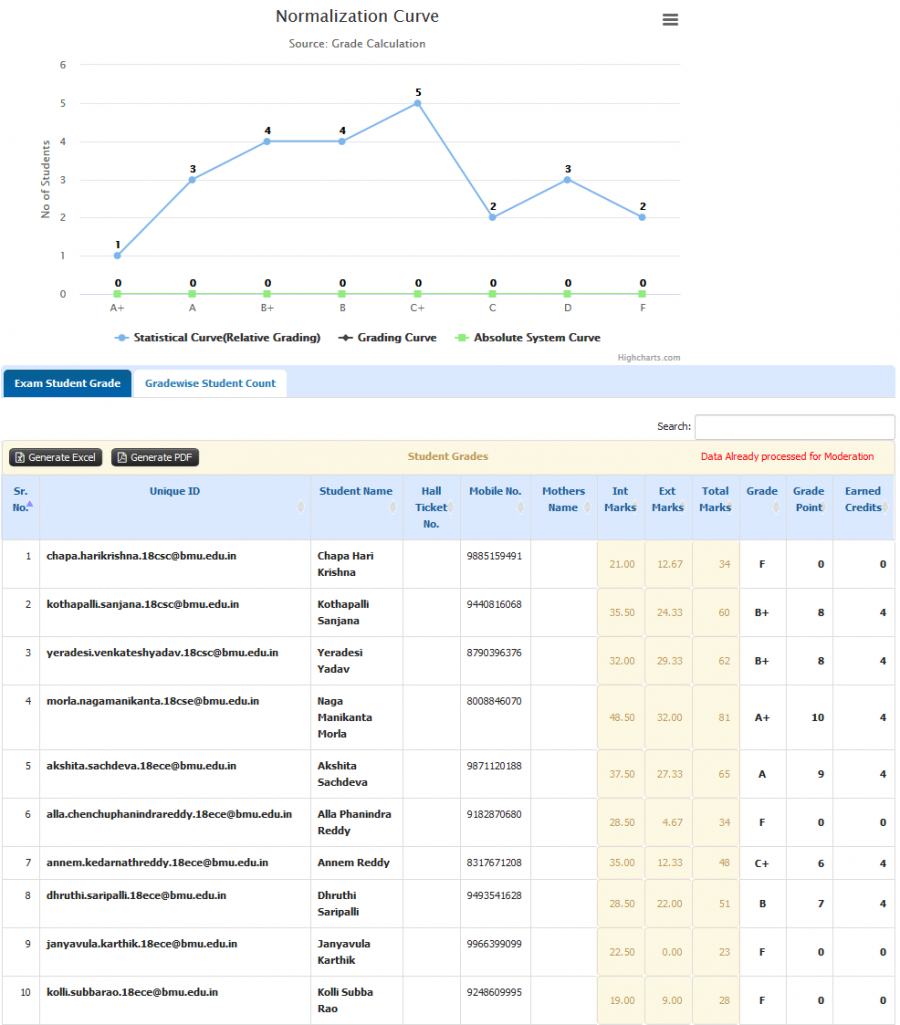 Attendance Grade Cut/Grade Drop