Brand/Make
From JUNO Wiki
Roles
Inventory Admin
Path
Products » Brand/Make
Functionality
Admin can add manufacturing company details.
Admin have the authority to edit the existing company details.
Manufacturing company name will be used in Inventory purchase requisition.
Screen Shots / Steps
Brand / Make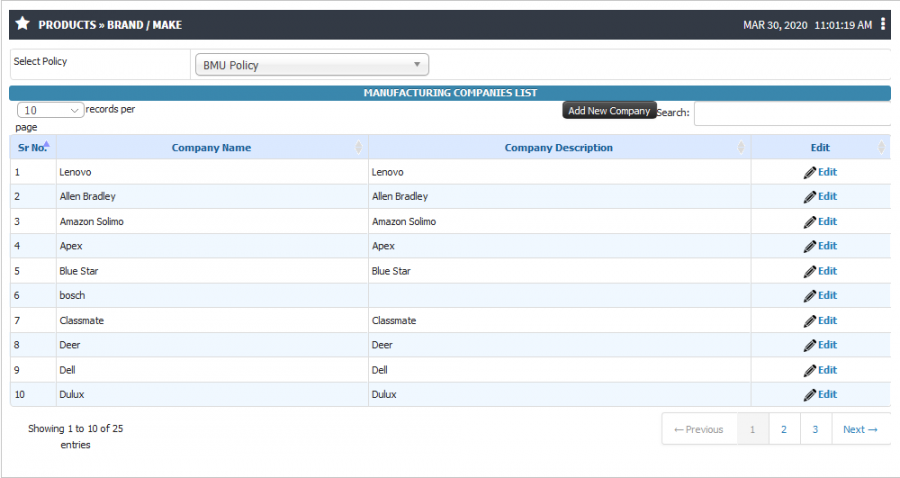 Add new company name
To add new company details click on Add new Company button
Enter Company Name and Company Description and Click on Save.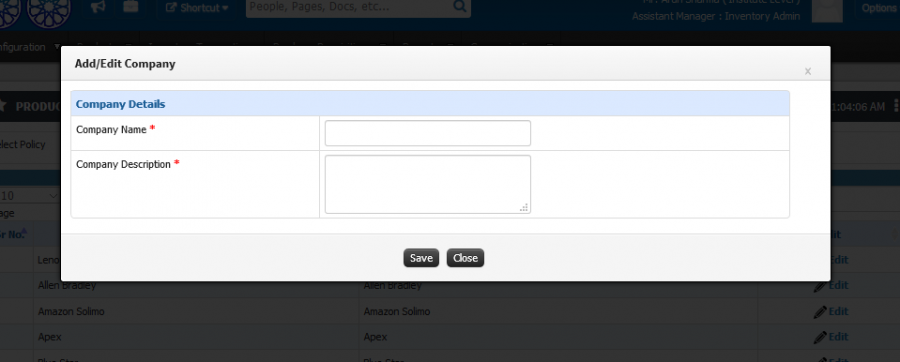 Edit Company Details
To edit the company name or Description click on Edit button.