Inquiry Form
From JUNO Wiki
Enquiry Form
Enquiry form can be a first step of interaction with the Institute for applicants. Basic details of students can be taken in enquiry form. Based on filled details admission team can take follow up on raised enquires.
If enquires are done through telephonic conversation, admin can fill enquiry form on behalf of applicant.
Role
Applicant
Admission Admin
Path
Applicant >>Enquiry form link
Admission Admin >> Application >> Student Admission Enquiry
Inputs Needed
Enquiry Form
Functionality
Enquiry form filling from applicants
Enquiry from filling on behalf of applicants
Inputs Needed
Enquiry Form
Enquiry Form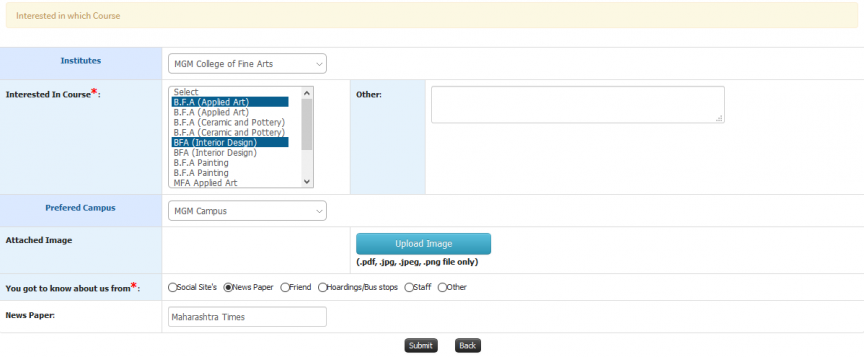 Admission admin side enquiry form.
Application >> Student Admission Enquiry