Student side online test
From JUNO Wiki
Student side online test
Associated students can attempt online test from their login. Students can see results of the test which are already attempted.
Role
Student
Path
Student >> Academic Function >> Online Test
Terminology Used
Key- Password to start test. It will be shared by subject teacher.
Inputs Needed
Key to start test
Functionality
Online test from student login
Result can be viewed of attempted tests.
Step by Step
Student Side Online Test-
Students can see result of previously attempted tests and can start scheduled test.

Key to start test

Instruction Page

Online test UI.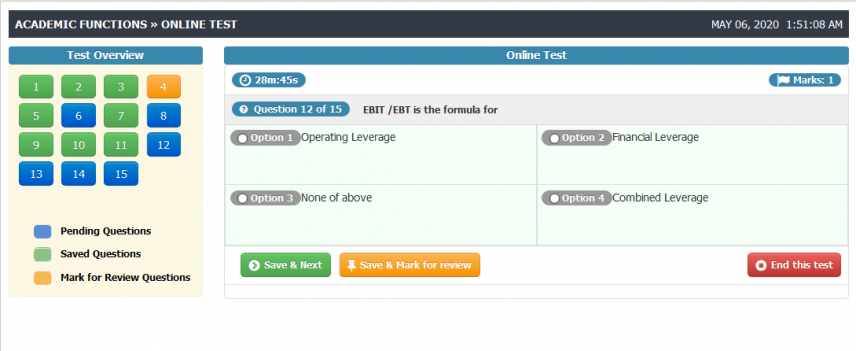 Summary before closing test.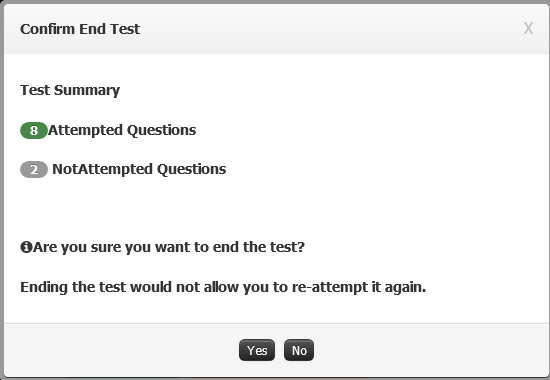 Detailed Result