Trust Creation
From JUNO Wiki
Trust Creation
Governing body or the Parent body. The top management. There are two possible set-ups. One is University Setup where Main university is the trust. Another set up can be a private educational body such as "Gyandeep Educational Trust"
Trust can be created with the basic details regarding trust.
Roles
Org Admin
Path
Org Admin >> Society
Terminology Used
Trust - Trust is nothing but governing body or parent body. Basically called as Top Management. Which is responsible to take all the decision and drive the institutes.
Inputs Needed
Registration Number
Society Name
Abbreviation
Location
Address
Contact details
Step by step
Add Society Details

Add Mission, Vision and other Details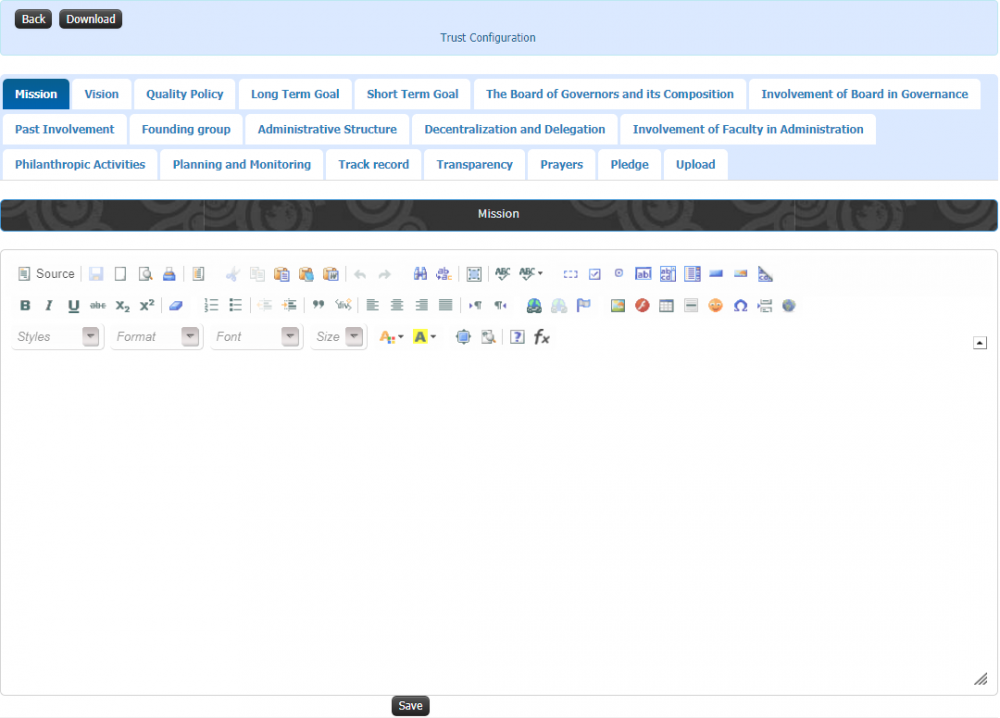 Added Trusts