Monthly Muster Report
From JUNO Wiki
Monthly Muster Report
Monthly muster report fetches entire month's muster details for employees working in an institute. Consolidated view of muster data shall be visible with a details of employee login and logout timings, Paid leaves, Short attendance, Late marks, Total payable days, Total leave, etc. Auto fetched bio-metrics data for employee login and logout helps auto calculations of Paid days, Leaves, Late marks, etc.
Roles
Leave Admin
Path
Reports >> Muster Reports >> Monthly Muster Report
Terminologies Used
Muster : Generally, the term muster is used to refer individual attendance registers maintained at work sites. It also refers to the official role of persons.
Inputs Needed
Policy Name
Post Type(Employee Type)
From Date
To Date
Institute or Department Level
Functionality
1) Institute Wise Monthly Muster Report
Leave admin can fetch monthly attendance report for employees in an institute.
Post type filter allows to fetch report either for (Teaching, Non-Teaching or Both) employee.
Date filters option for Month (Current month, Previous month and Next month), Weeks and Today.
Option to generate PDF and Excel reports for Working Duration, Time History report.
2) Department Wise Monthly Muster Report
Leave admin can fetch attendance report for employees department wise.
Option to select relevant department an generate report is available.
Step by step
Follow Below mentioned steps

Institute Wise Monthly Muster Report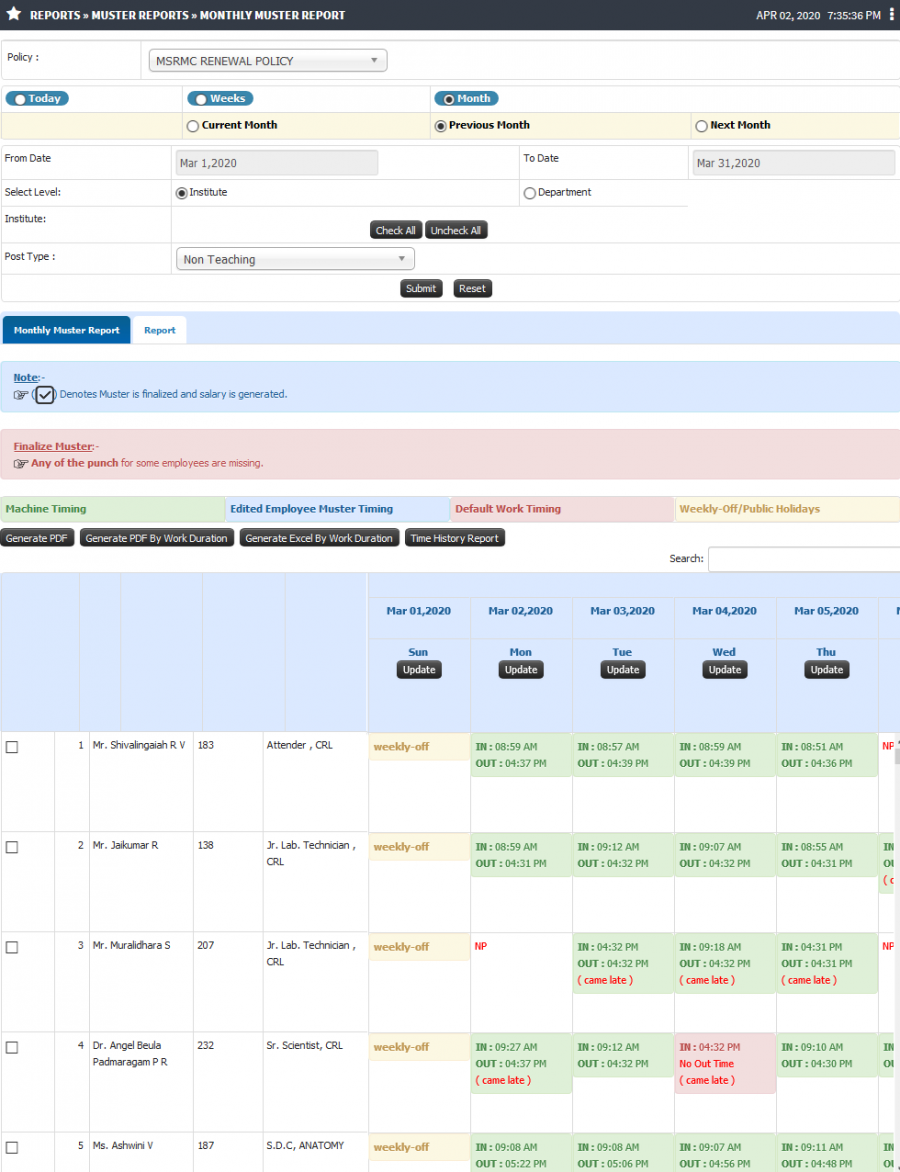 Department Wise Monthly Muster Report