Applicant Approval
From JUNO Wiki
Application Approval
All the submitted applications will be approved by Admission Admin by verifying required details and payment status of application form fee. For approval only those applications will appear those who have frozen the application form.
Roles
Admission Admin
Path
Admission Admin >> Applications >> Applicant >>Application Approval.
Terminology Used
Pending Applications- Applicants who have submitted form but approval is pending
Approved Applications- Applications which are approved from Pending
Disapproved Applications- Applications which are intentionally disapproved by admission admin.
Discrepancy Applications- Applications where there is discrepancy in submission.
Inputs Needed
Approval status- Approve, Pending, Disapprove, Discrepancy
Functionality
Approving or Disapproving application
Changing of admission quota and category selected by applicant
Viewing option for profile and document submitted by applicants
Editing applicant profile
Document viewing submitted by applicants
Applicants eligibility criteria check
Form fee details
Round change
Applicant password reset
Hall ticket printing
Document sharing with applicant
Applicant profile report generation
Step by Step
Application approve status- Application can either be approved, disapproved or can be kept in pending or discrepancy.
List of applicants can be viewed status wise in different tabs.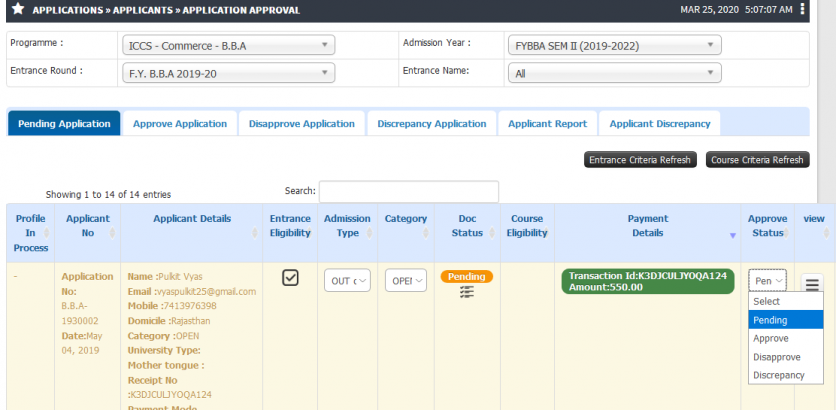 Profile & Document View.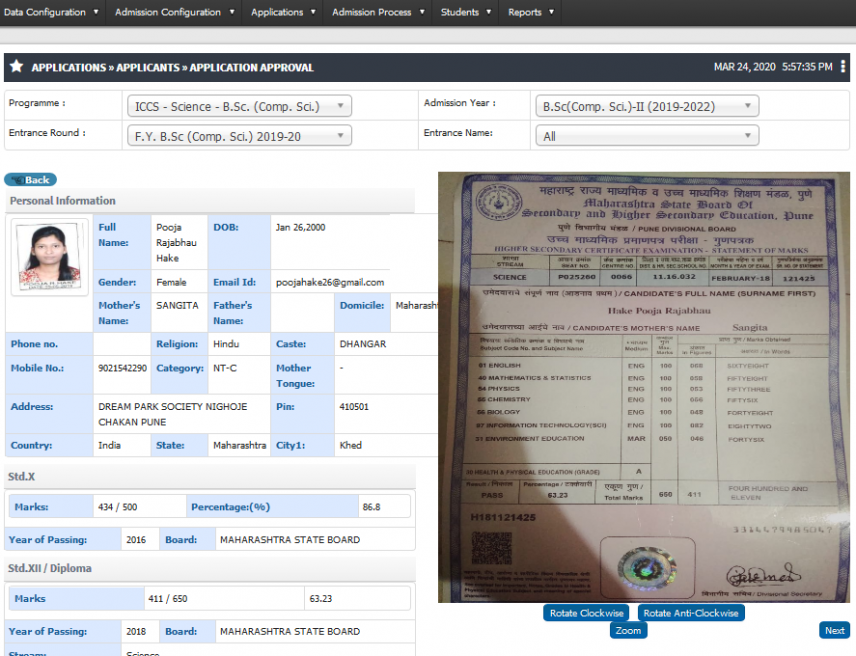 Profile Edit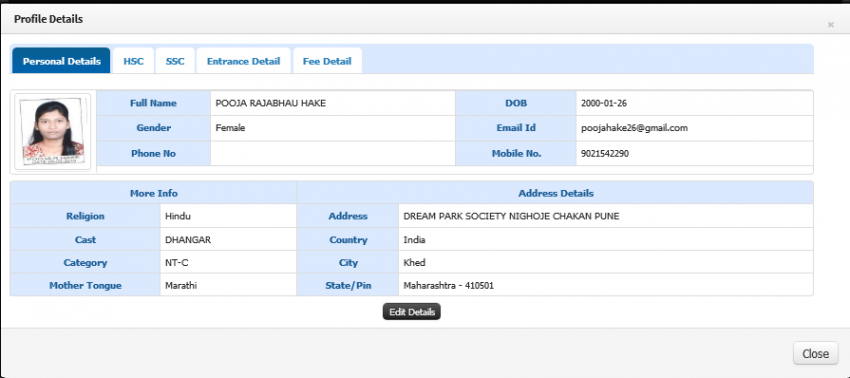 Document View
Criteria Validation

Change of Round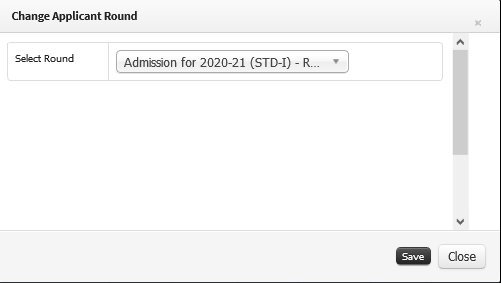 Hall ticket generation