Occupant Search
From JUNO Wiki
Occupant Search
Occupant search has all the facilities which can be used for students mapping with hostel. Students can be mapped with the room according to the room type selected by them.
According to mapped room, students fee invoice can be generated.
Role
Hostel Admin
Path
Hostel Admin >> Hostel Allocation >> Occupant Search
Terminology Used
Room type- While allocating infra room type of every can be defined. There can be room types like 2 seater, 3 seater, Single sharing etc.
Hostel Invoice- Students hostel fee receivables will be generated based on allocated room. Invoice is entity which maintains all the fee records of student. Fee receivable, fee receivable and fee pending.
Room transfer- Transferring students allocation from one room to another.
Room swapping- Interchange of rooms between two students.
Inputs Needed
For invoice generation and room allocation
Room type
Gender
For room allocation
Hostel
Floor number
Room selection
For room swapping
Name of student for room swapping
Admission Cancellation
Reason for admission cancellation
For room transfer
Hostel
Floor number
Room selection
For Fine Impose
Account head for fine
Fine Amount
Description
Functionality
Invoice generation
Room allocation
Room transfer
Room swapping
Admission Cancellation
Hostel Fine
Hostel I card
Mess allocation
Bed allocation change
Availability statistic while mapping
Step by Step
Invoice Generation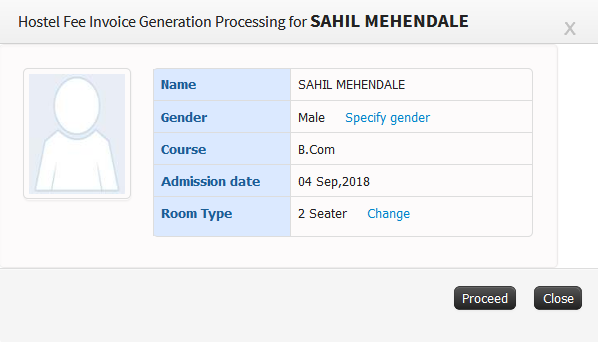 Generated Invoice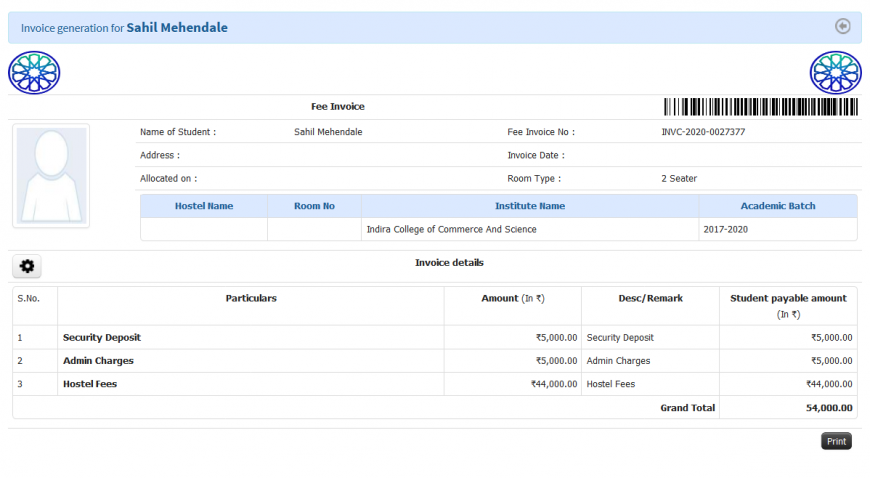 Room allocation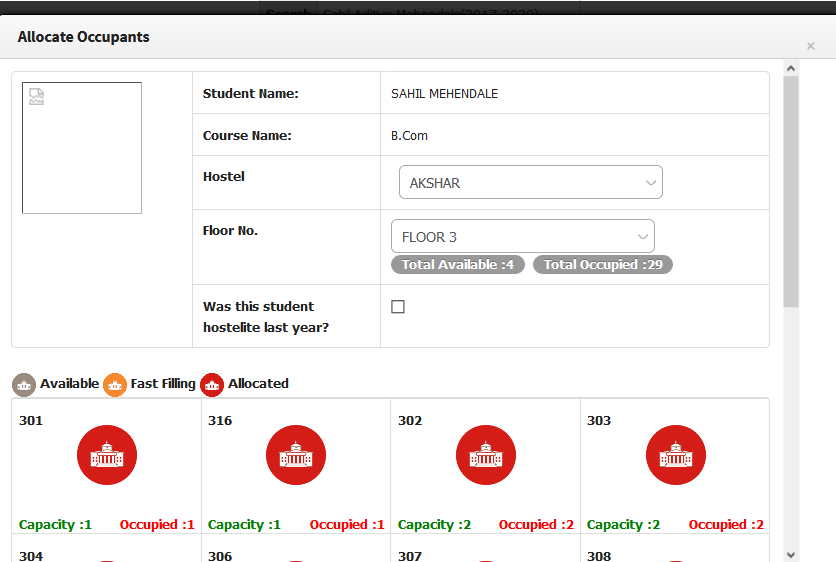 Room allocation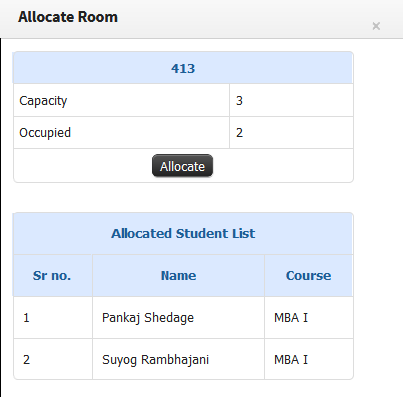 Room swapping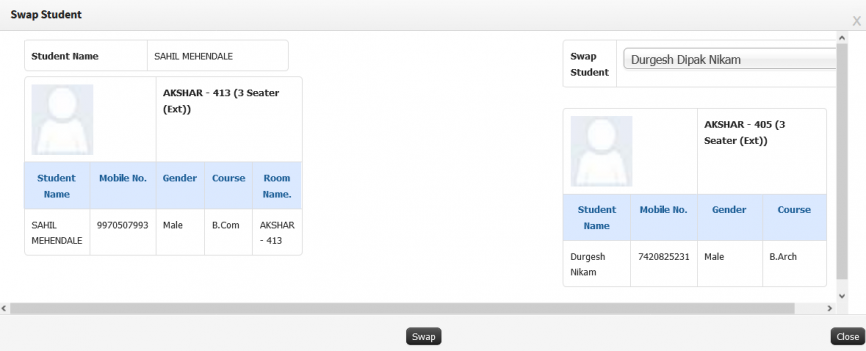 Admission Cancellation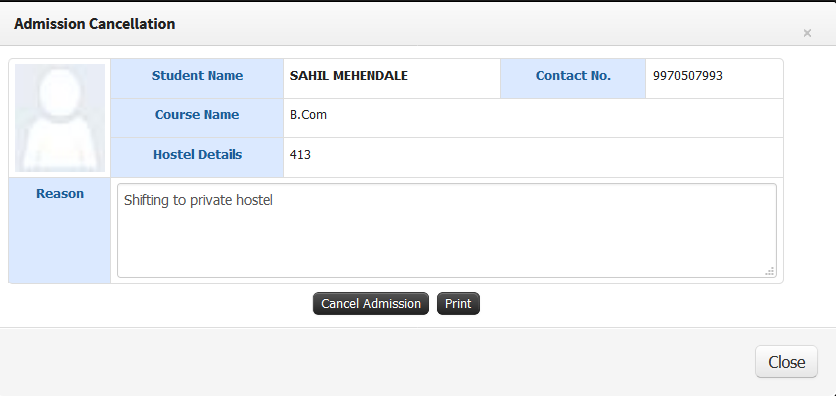 Room Transfer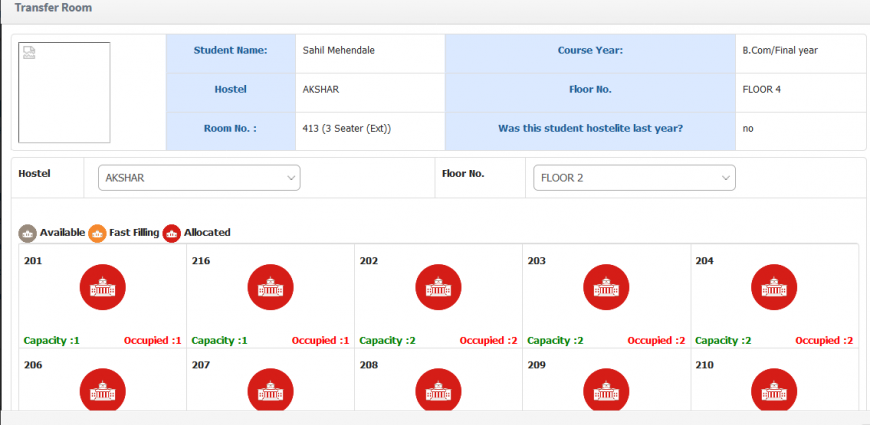 Fine imposition

Fine history

Students all invoices & Room availability statistics