Prepare RFQ
From JUNO Wiki
Roles
Library Admin
Path
Library Purchase » Prepare RFQ
Terminology Used
Publication - Publication" is a technical term in legal contexts and especially important in copyright legislation. An author of a work generally is the initial owner of the copyright on the work. One of the copyrights granted to the author of a work is the exclusive right to publish the work.
Title - The name given to something (as a book, song, or job) to identify or describe it.
Vendor - In a supply chain, a vendor, or a seller, is an enterprise that contributes goods or services.
Terms and Conditions - A Terms and Conditions agreement is the agreement that includes the terms.
Input Needed
Publication
Title
Vendor
Terms and Conditions
Functionality
- User can prepare RFQ.
- User can search publication which are already entered in the system.
- User can enter title whatever they want.
- User can select vendor for that particular RFQ.
- User can add terms and condition for or that particular RFQ.
Screen Shots / Steps
Prepare RFQ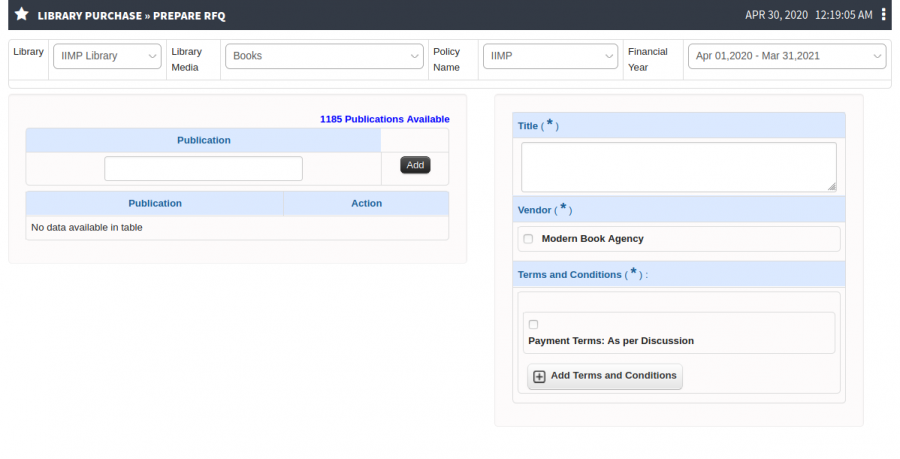 - To prepare RFQ search publication and click on Add button.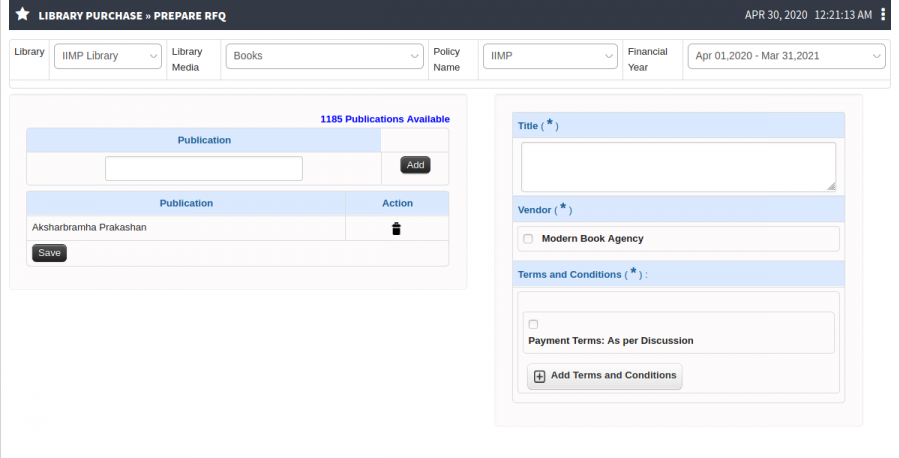 - To add terms and conditions click on Add Terms and Conditions button.