Evaluation Parameter Configuration
From JUNO Wiki
Evaluation Parameter Configuration
Evaluation parameter configuration allow us to add the new parameters and also allow us to define the assessment type of the parameters. evaluation parameter can be mark as enable or disable.
Role
Academic Admin
Path
Academic Admin » Organization » Syllabus Configuration » Evaluation Universe
Inputs Needed
Evaluation Parameter
Assessment Type
Min Frequency
Max Frequency
Min Weightage
Max Weightage
Functionality
Able to add evaluation parameter for project.
Able to view active or disable evaluation parameter.
Able edit, delete or disable evaluation parameter.
Able to enable disable evaluation parameter.
Step by Step
Add New Evaluation Parameter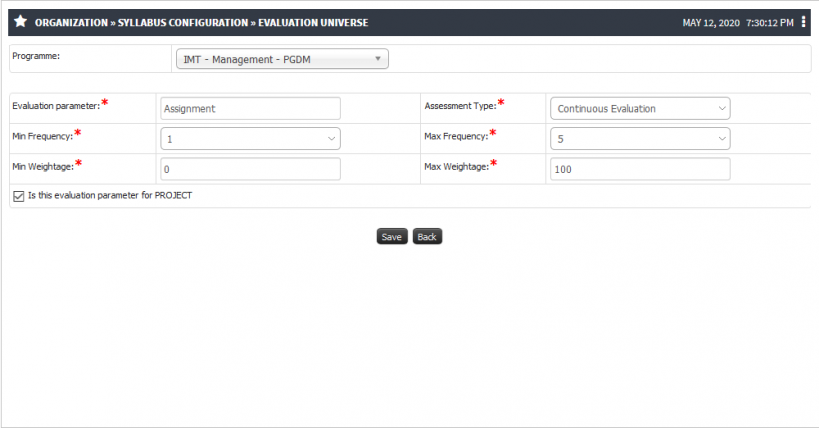 Active Evaluation Parameters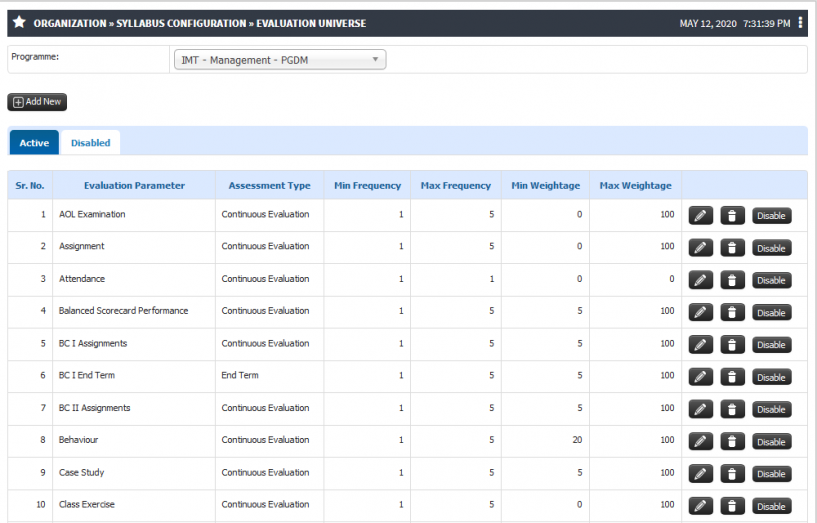 Disable Evaluation Parameter