Faculty Course Allocation for Planning Term
From JUNO Wiki
Faculty Course Allocation for Planning Term
Before the term starts, the Faculty Course Allocation can be done based on different aspects, such as Student Faculty Feedback, Course Feedback or Faculty Course Choice. Depending on these aspects, a Faculty can be allocated to the course.
Role
Academic Admin
Path
Planning » Faculty Subject Planning
Inputs Needed
Faculty Course Choice
Course choice
Import Employees (In case when the employee is not mapped to the respective Program)
Functionality
Faculty will can give their Course choice based on the priority and proficiency towards the course.
Faculty is allocated to the Course in advance. But when the Term for which Faculty has been allocated comes to running, the faculty will be able to see the Course File for which he/she was allocated in planning and fill the details for same.
General Time Table can be created for the planning batches in advance.
Internal Assessment Plan can be defined for which the faculty subject allocation is done.
Terminology Used
Faculty Course Choice : The Faculty gives their course choice from their logins in the form of priority and their proficiency for the course, which can be considered while allocating course to a faculty.
Import Employees : This functionality can be used to import employees from one department to the respective department, before making the Faculty Course Allocation. This is used only when the Faculty is not mapped with current department.
Step by Step
1) Import Employees
2) Show Employee Course Choice.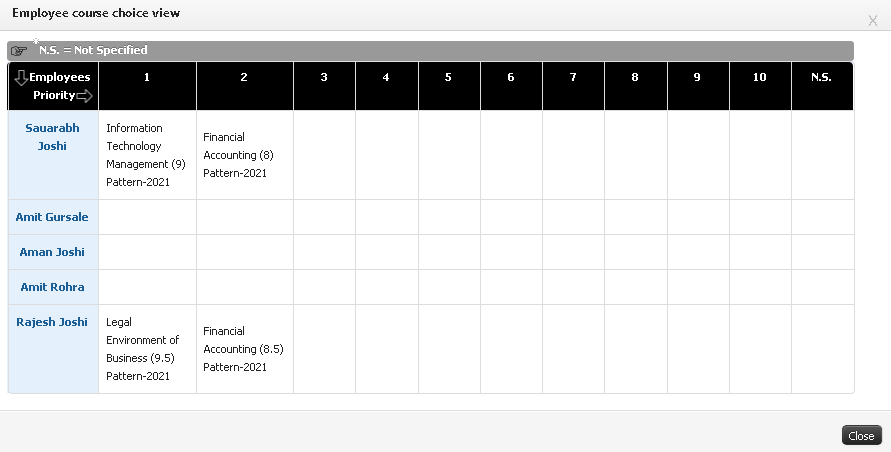 3) Allocate Faculty to the course.
  a. Double click on "To be allocated" cell against the courses.


  b. Click on "Allocate" button.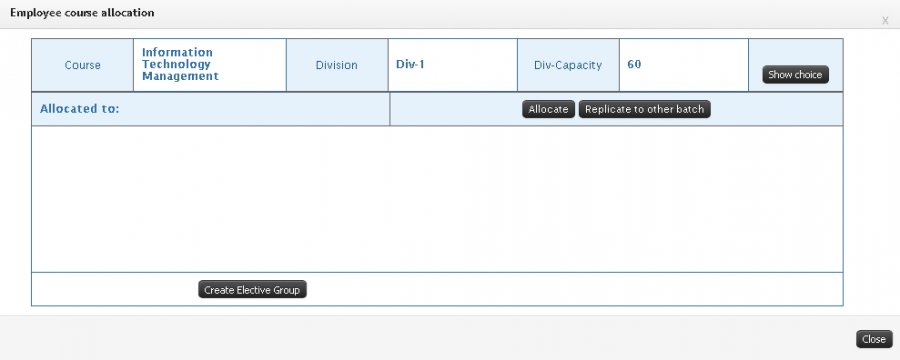 c. Select the employee and click on "Save".


4) Create General Time Table.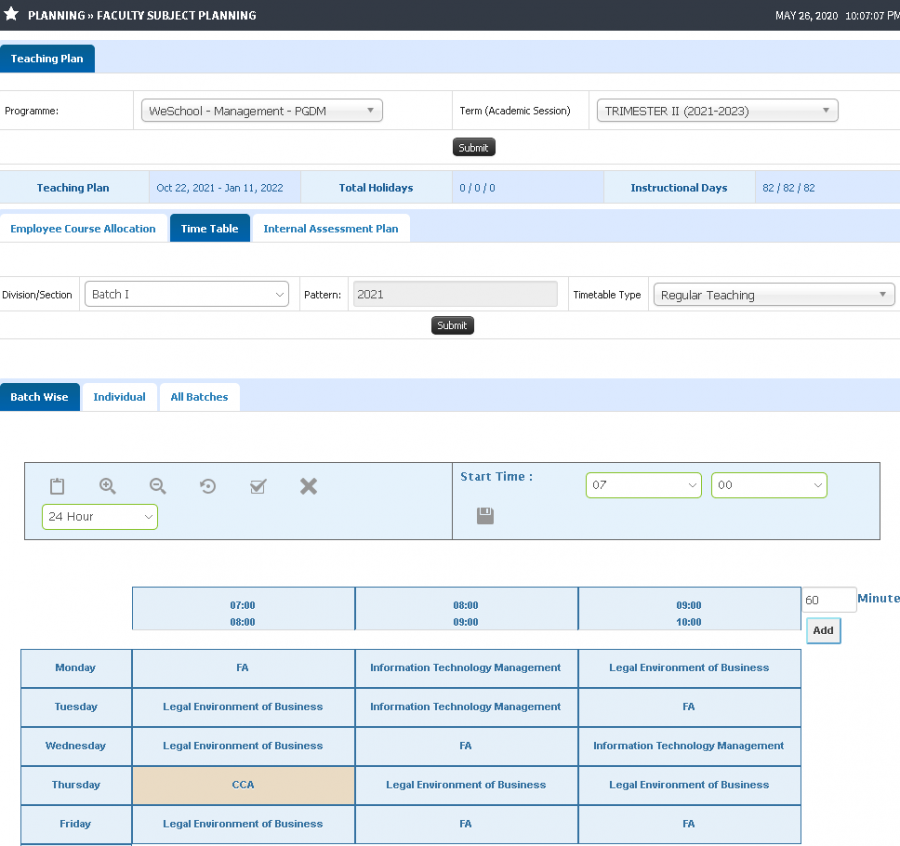 5) Create Internal Assessment Plan.