Purchase Requisitions
From JUNO Wiki
Purchase Requisitions
The configuration is given for raising the purchase requisition on behalf of employees from purchase admin login. Unique PRN (Purchase Request Number) will be generated for each purchase request.
Prerequisite
Institute renewal policy should be defined
PSI(Purchase, Stock and Inventory) policy should be created
Roles
Purchase Admin
Path
Requisitions » Purchase Requisitions
Functionality
Add new purchase request.
Unique PRN No. generated for purchase request.
View list of raised purchase request.
Edit saved purchase request.
Saved purchase request can be post for authority approval.
System will not allow to raise single request for different product types.
Requisition status can be tracked.
Purchase requisition statistics report can be generated.
Step by Step
Purchase requisitions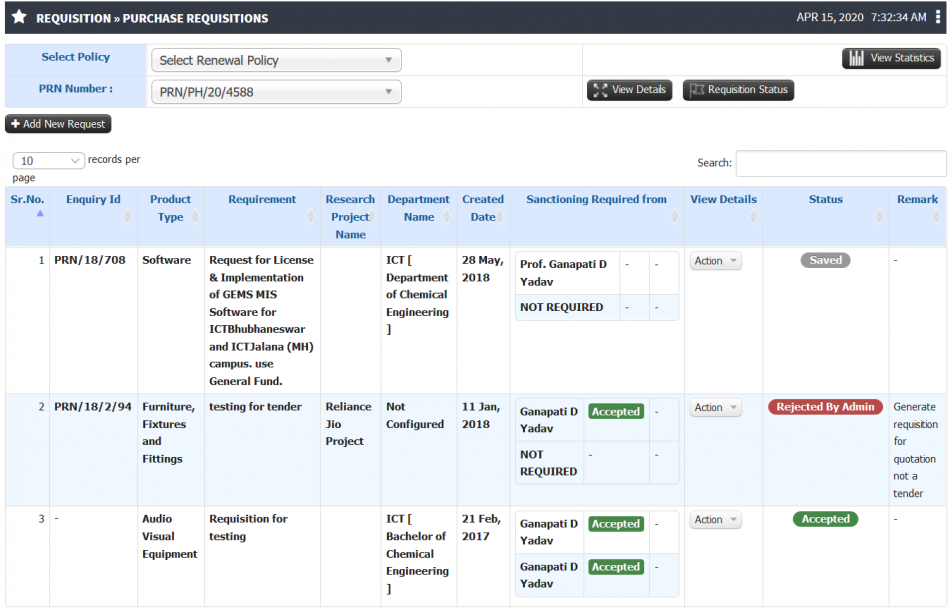 Add new request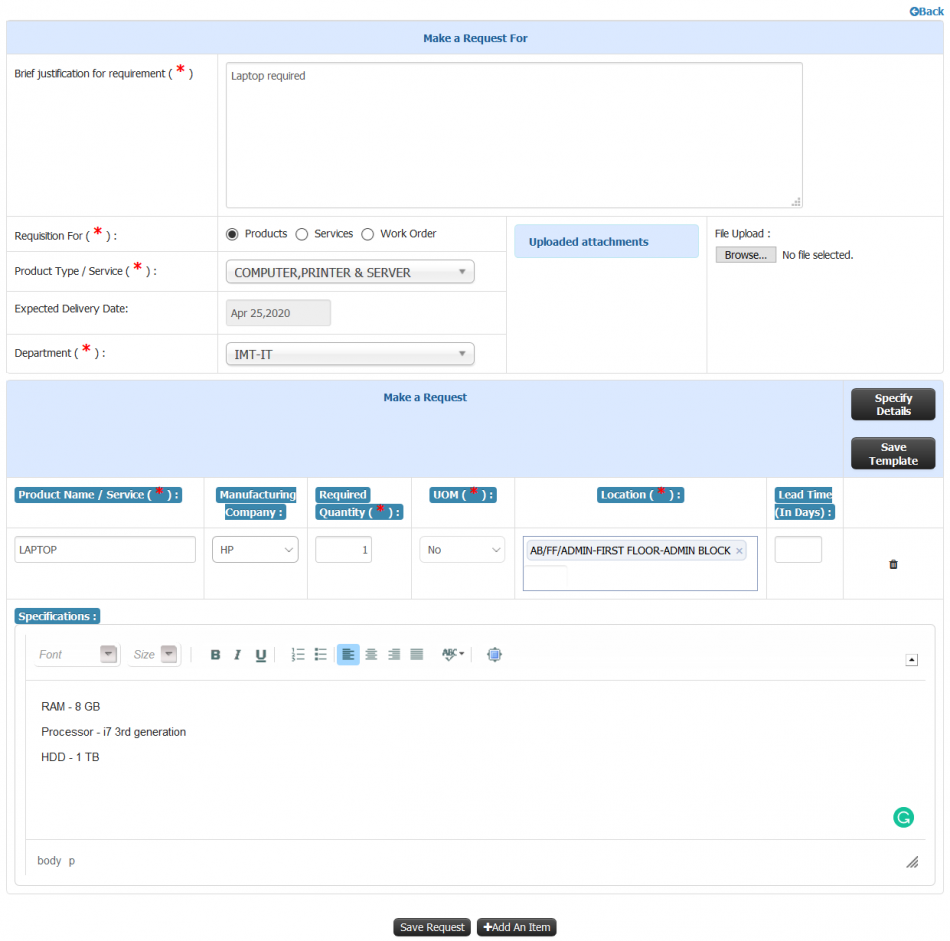 Action points against each purchase request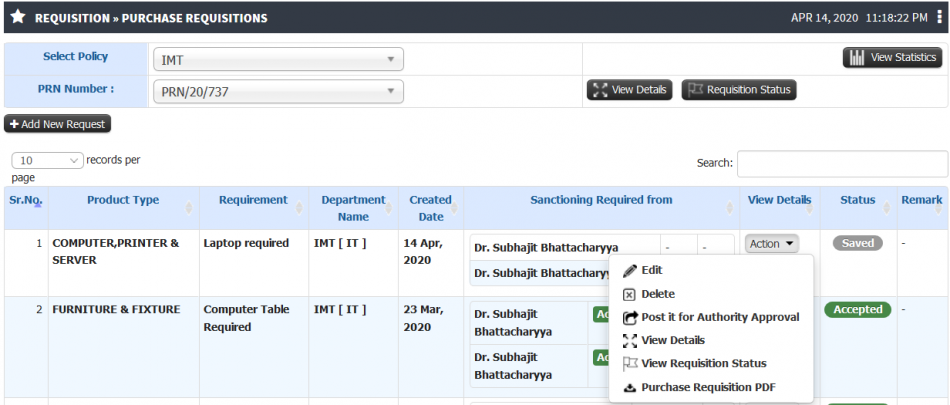 PRN View Details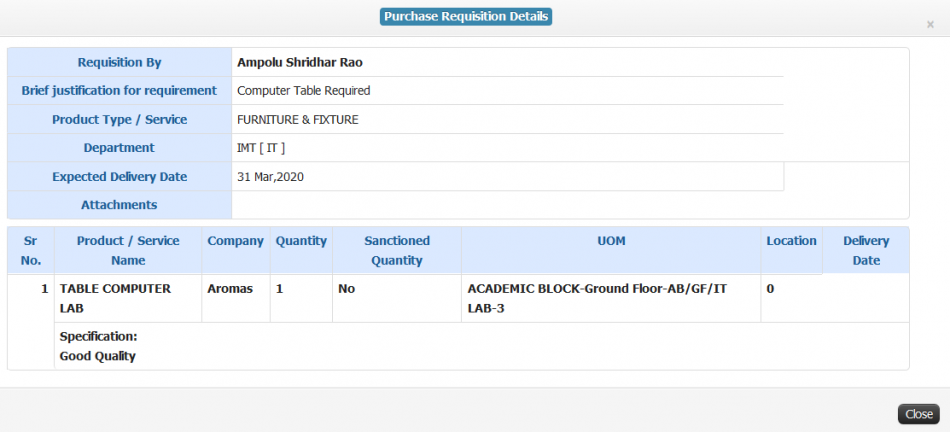 Requisition Status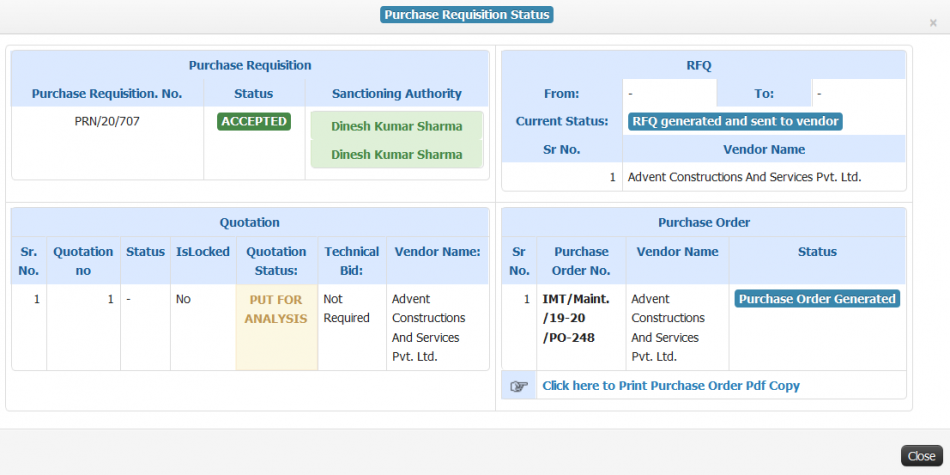 Purchase requisition statistical report