Muster Policy Creation
From JUNO Wiki
Muster Policy Creation
Muster Policy configuration enables defining muster policy that shall be applicable to all the employee working in an organization. From and to dates signifies start and end dates for particular muster policy. Various parameters under muster policy are Weekly Off, Holiday Calendar, Working Hours, Late Reporting Rules and Holiday Lists.
Roles
Leave Admin
Path
Leave Admin >> Muster >> Muster Policy Configuration
Terminologies Used
Muster : Generally, the term muster is used to refer individual attendance registers maintained at work sites. It also refers to the official role of persons.
Inputs Needed
Functionality
1) Add New Policy
Based on institute policy user can add new muster policy.
Define start and end date for the new muster policy.
Policy can only be defined once for any institute for an yearly cycle.
2) Extend Policy Date
Muster policy dates can be modified.
Existing muster policy dates can be extended.
Holiday calendar is usually visible for an year which has 12 months view starting from January to December, thus muster policy cycle is usually created annually from January to December.
3) View History Policy
List of Muster policy used in past.
User can delete history records.
Legacy muster records are fetched.
Step by step
Follow Below mentioned steps

Muster Policy Configuration


Extend Existing Policy Date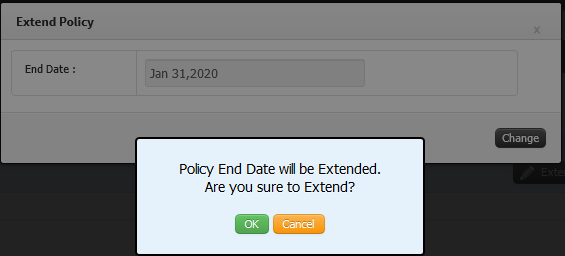 View History Muster Policy