Vendor Registration Configuration
From JUNO Wiki
Vendor Registration Configuration
The configuration page used for defining the vendor registration policies.
Prerequisite
User must have purchase admin role
Product wise registration account heads should be defined from Finance Admin
Roles
Purchase Admin
Path
Vendor » Vendor registration configuration
Functionality
Configuration of subscription duration like Yearly, Half Yearly, Quarterly and No. of months.
Only one subscription configuration can be active at a time.
Configuration of the productwise registration fees.
Configuration of terms & conditions for vendor registration.
Configuration of vendor registration approval authority.
Screen Shots / Steps
Subscription Duration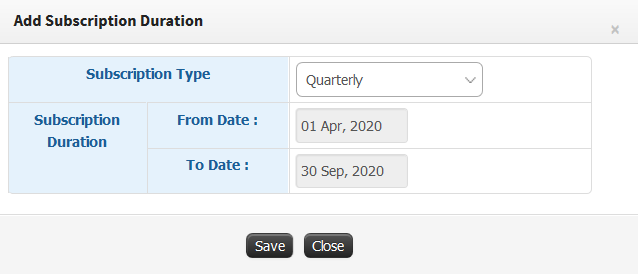 Productwise registration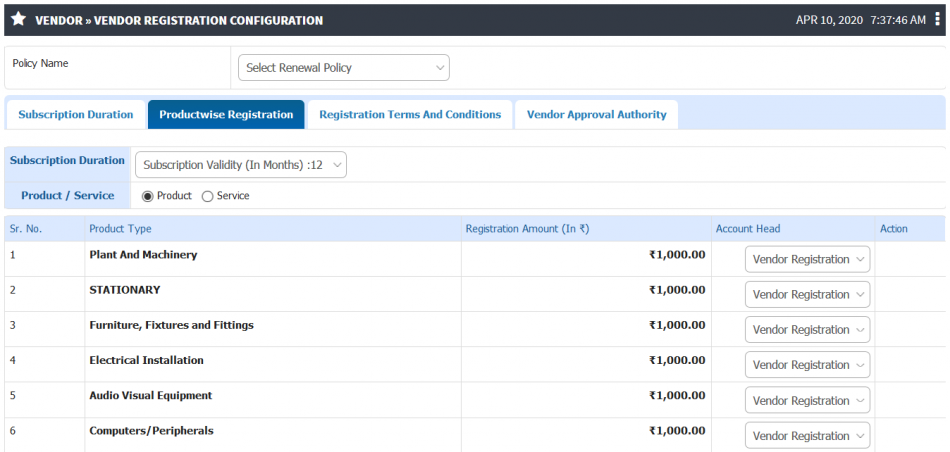 Registration terms and conditions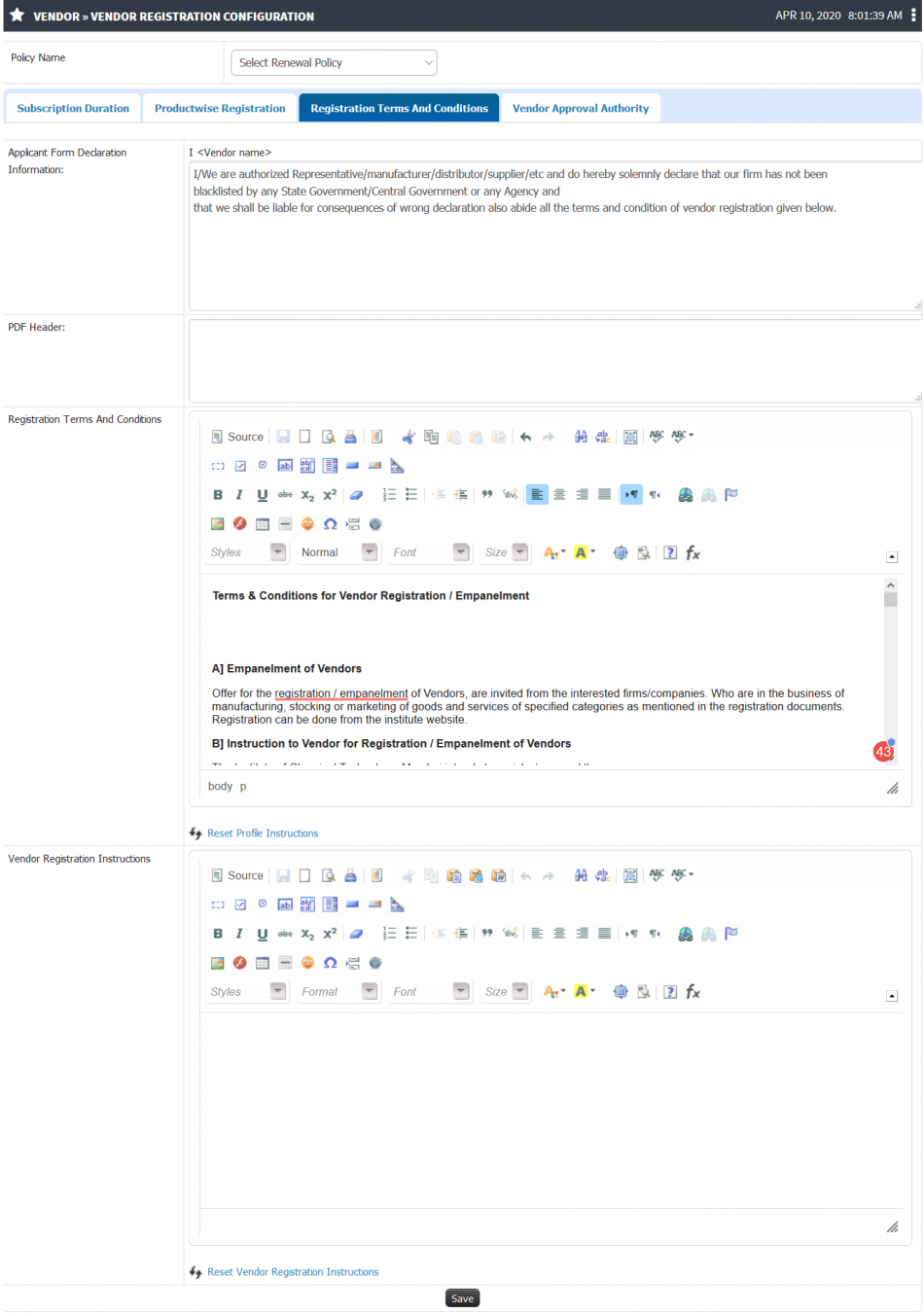 Vendor registration approval authority

Add new authority